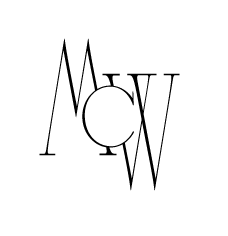 Romantic Elopement at Nobu Hotel in Cabo
Who said you can't keep romance and magic in an elopement?
When you find the perfect location, such as a beautiful hotel in the wonderful tip of the Baja Peninsula near sparkling sapphire waters, it's a hard one to beat. Couples nowadays are more and more determined to stick to what's really important to them, and it's a breathtaking thing we get to see and share those special moments!
The stunning scenario at Nobu Hotel for Meghan and Michael was beyond words: the blissful sea playing with its many shades of blue and turquoise as the special day goes by, the sunset getting to that majestic and captivating point that it can almost be seen like the heart of the sky to the horizon speaking about love, a minimalist setup of decoration with a few but very gorgeous summery color flowers placed on the sand to evoke the perfect balance between simplicity and elegance as well as the bride's bouquet that reminded of pure and unconditional love.
Meghan and Michael got to celebrate their love on their own, they knew they needed just a petite shindig to do so and they were here for it: taking a walk in the soft, warm sand of the beach as the sun went down as simple as it is, it represents a magical moment when shared with the love of your life, cutting their wedding cake as a reminder of the longevity of their relationship and having fun whilst feeding each other a small bite, or just taking pictures around the different areas of the hotel dancing, laughing, gazing into each other's eyes, almost feeling like it was only the two of them in the whole world, because, isn't that what eloping is all about?
We are honored that we got to be included in such an intimate moment and enjoyed so much to be part of it,  you don't need much more to have a gorgeous and inspirational wedding that calls for true love, intimacy, happiness and connection.