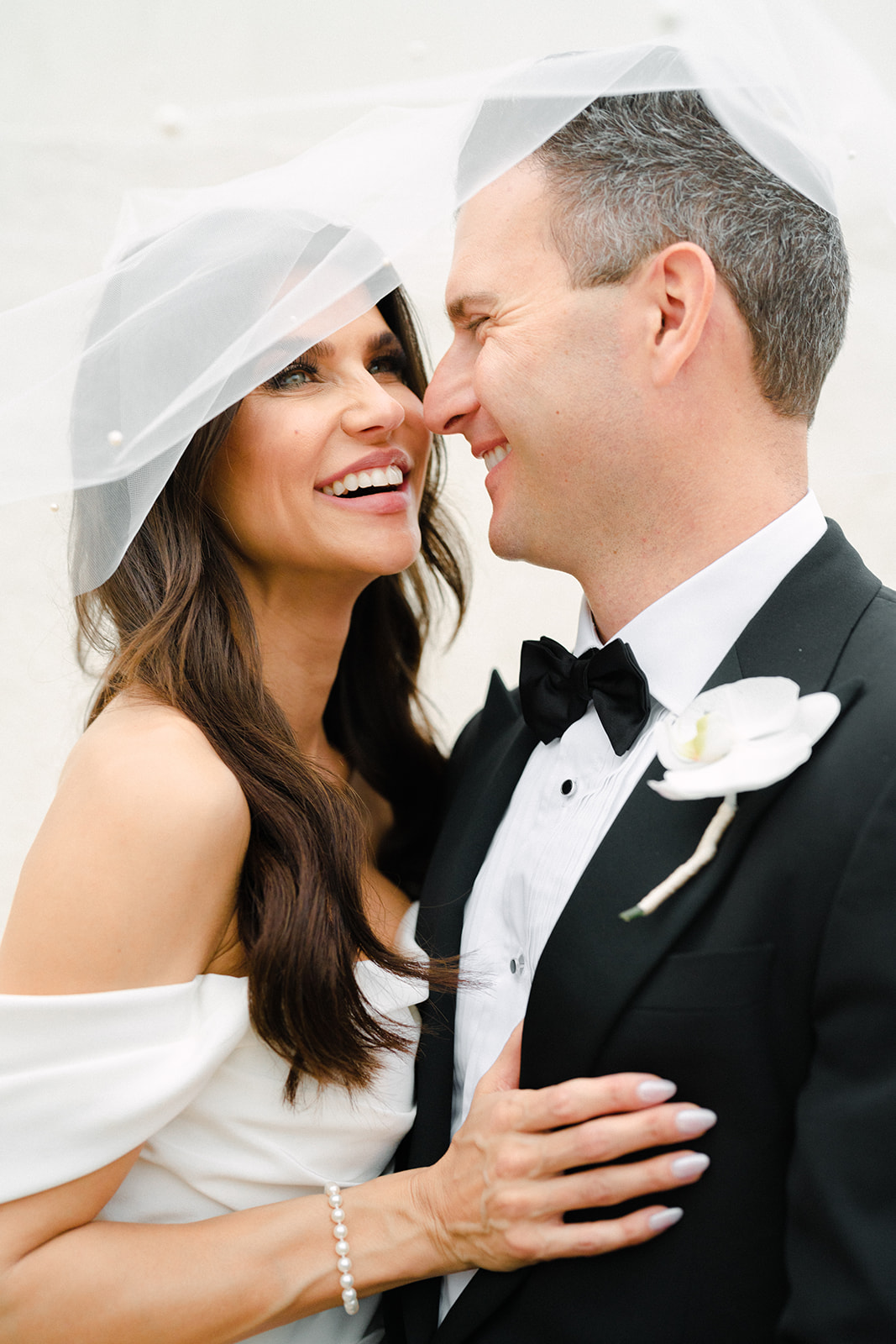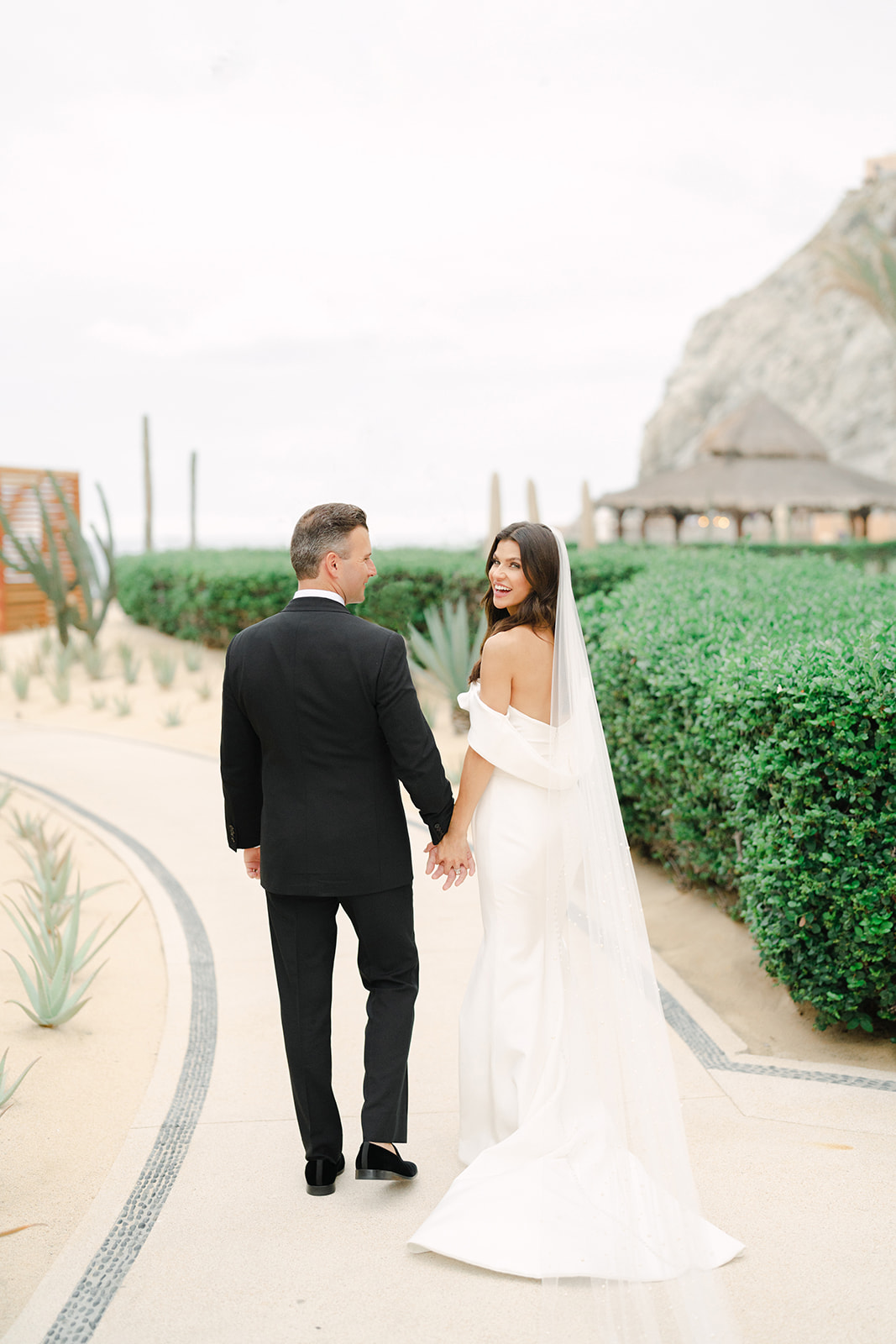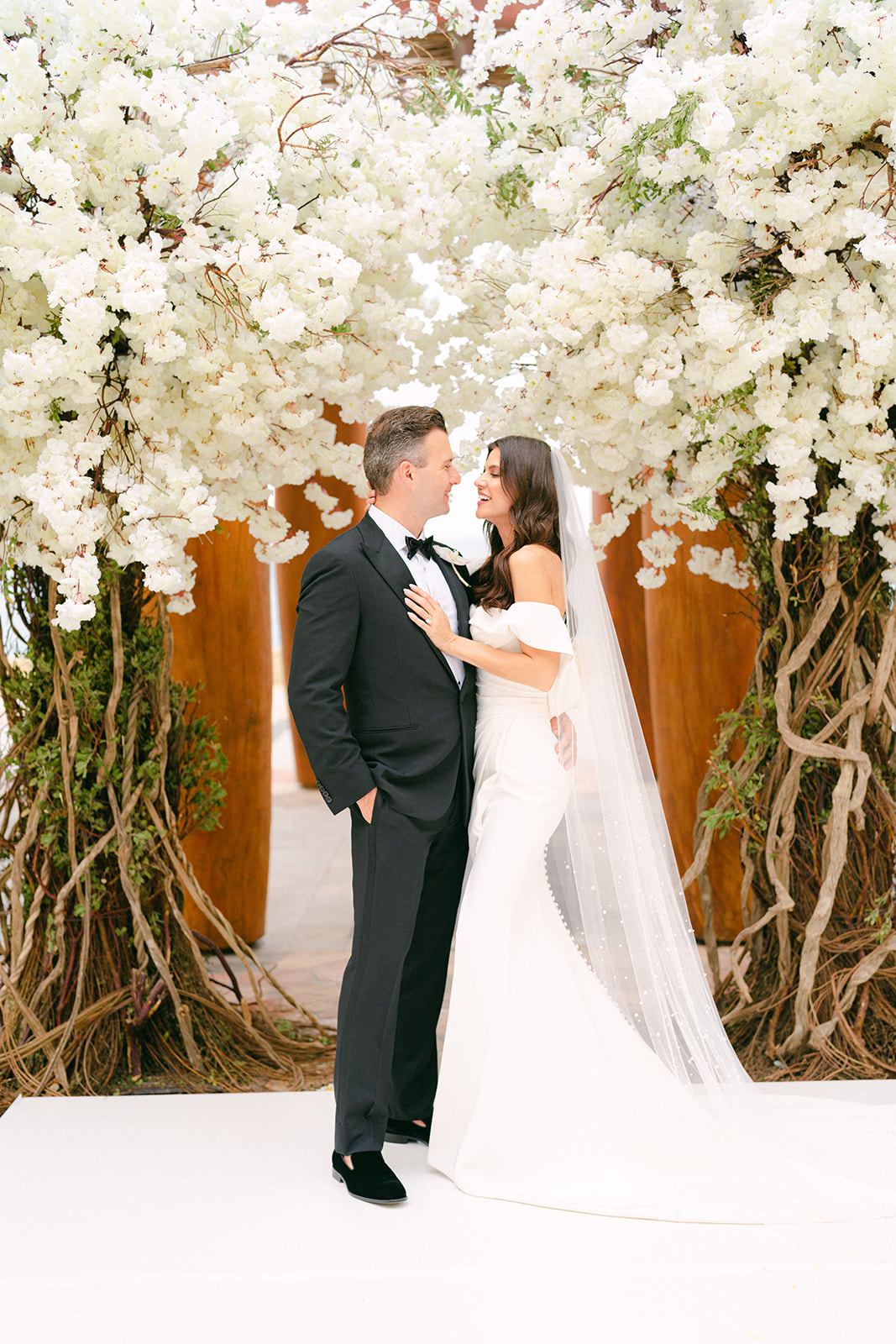 Certainly a stunning outdoor ceremony surrounded by gorgeous flowers, palms and incredible views of the ocean. They said their vows and I do's under a beautiful arch created by two lavish trees with white florals.
While surrounded by their loved ones, they envisioned a very intimate ceremony, full of whites and green pops.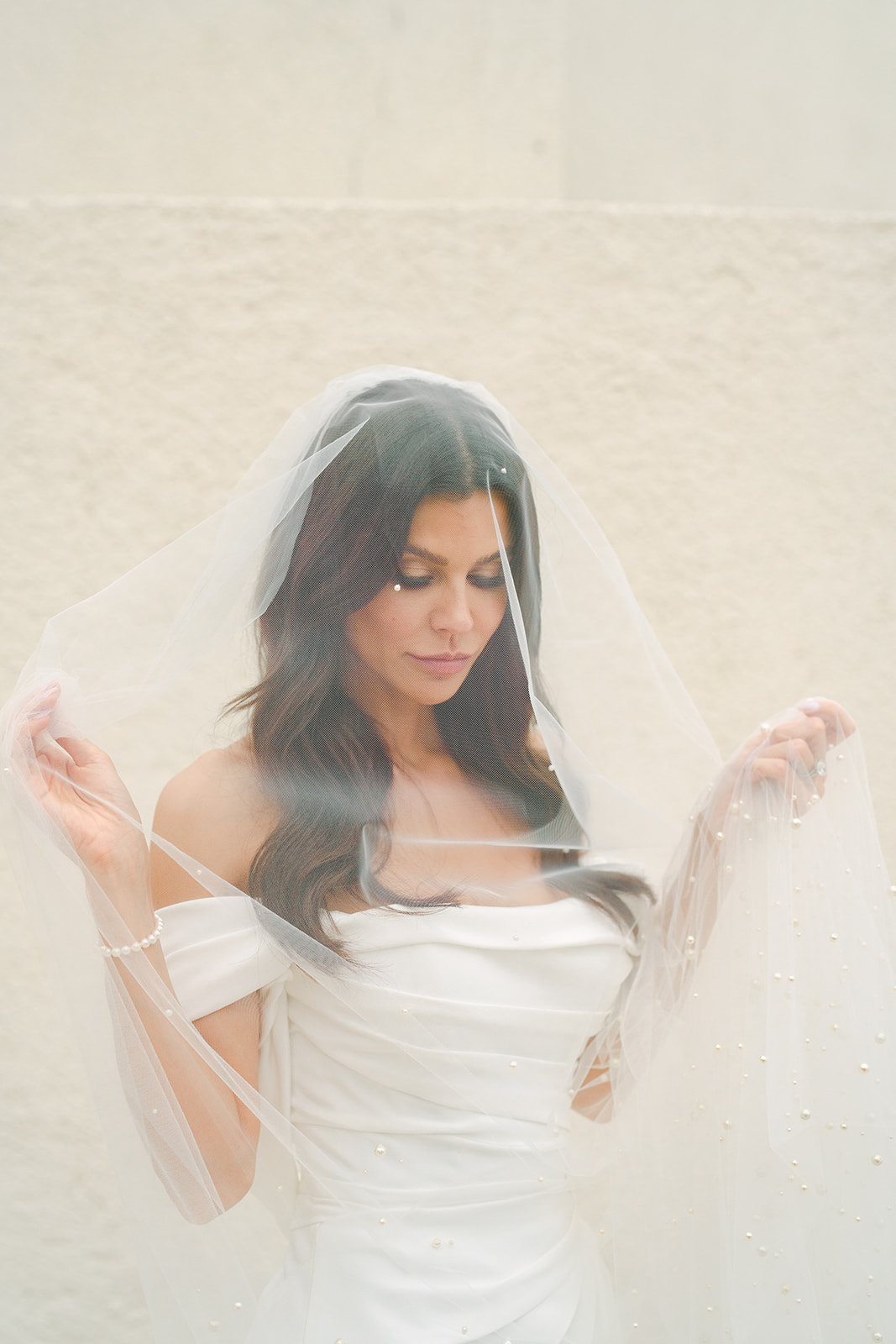 Creating a very modern and lush vibe, while matching the Baja feel through the event.
Erika looked like a dream, with a minimalistic form fitted wedding gown and a delicate sheer veil, tied with a pair of cute bow bridal shoes and her beautiful bouquet on top of that.
Steve sure matched his bride's elegance in a black suite and bow tie, with a classic orchid boutonniere.
They created an amazing set-up, with florals, white candles, natural fabrics and rustic wood.
Making sure this was a beautiful seafront wedding in Los Cabo to remember!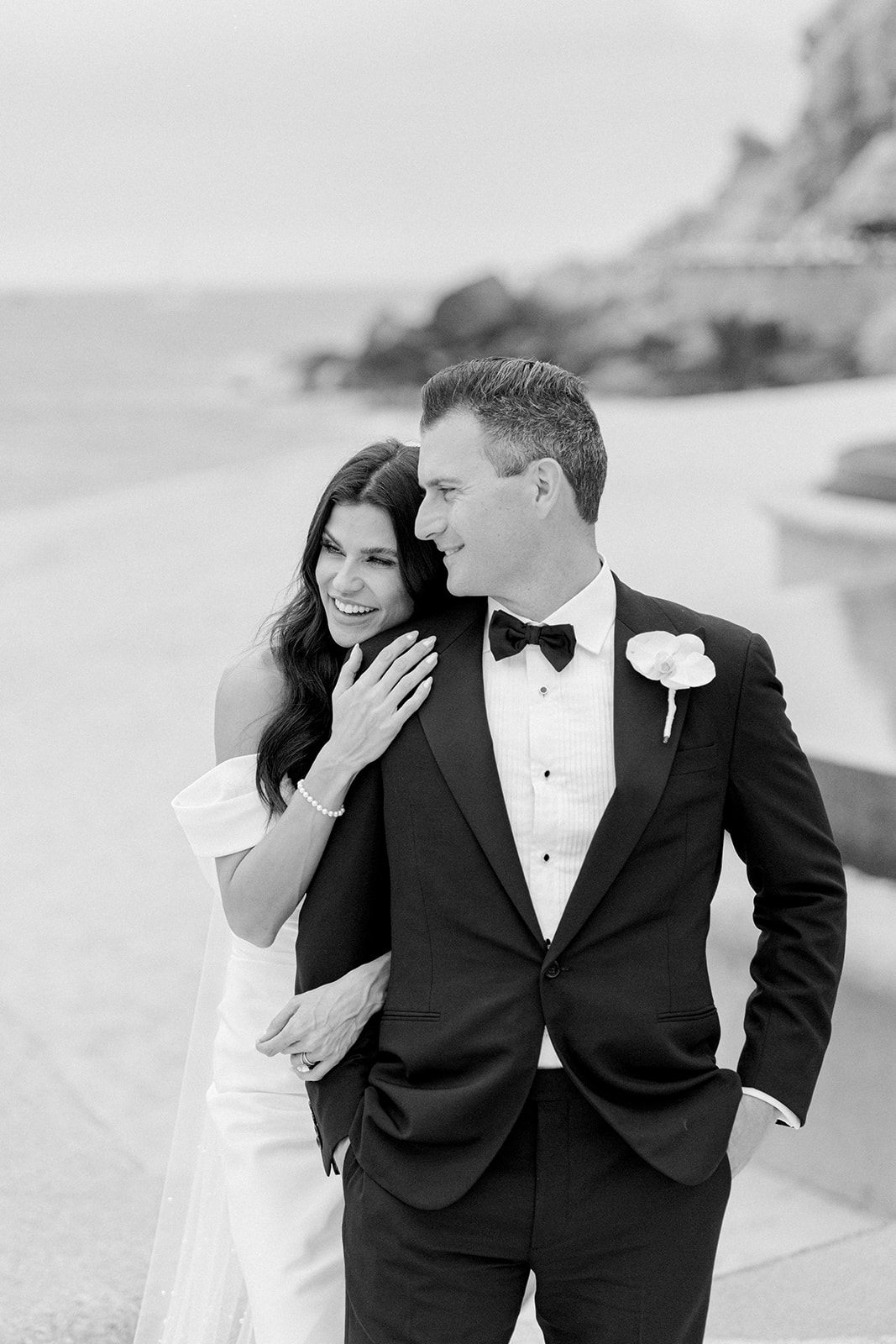 Family and friends had a blast, enjoying the drinks and mingling.
While the violist and band played live music, announcing that the party was about to begin.
Everyone had a blast at their reception filled with laughter, happy tears, an impressive three tiered cake, loads of dancing and a great firework display that sealed the perfect day for the newlyweds.