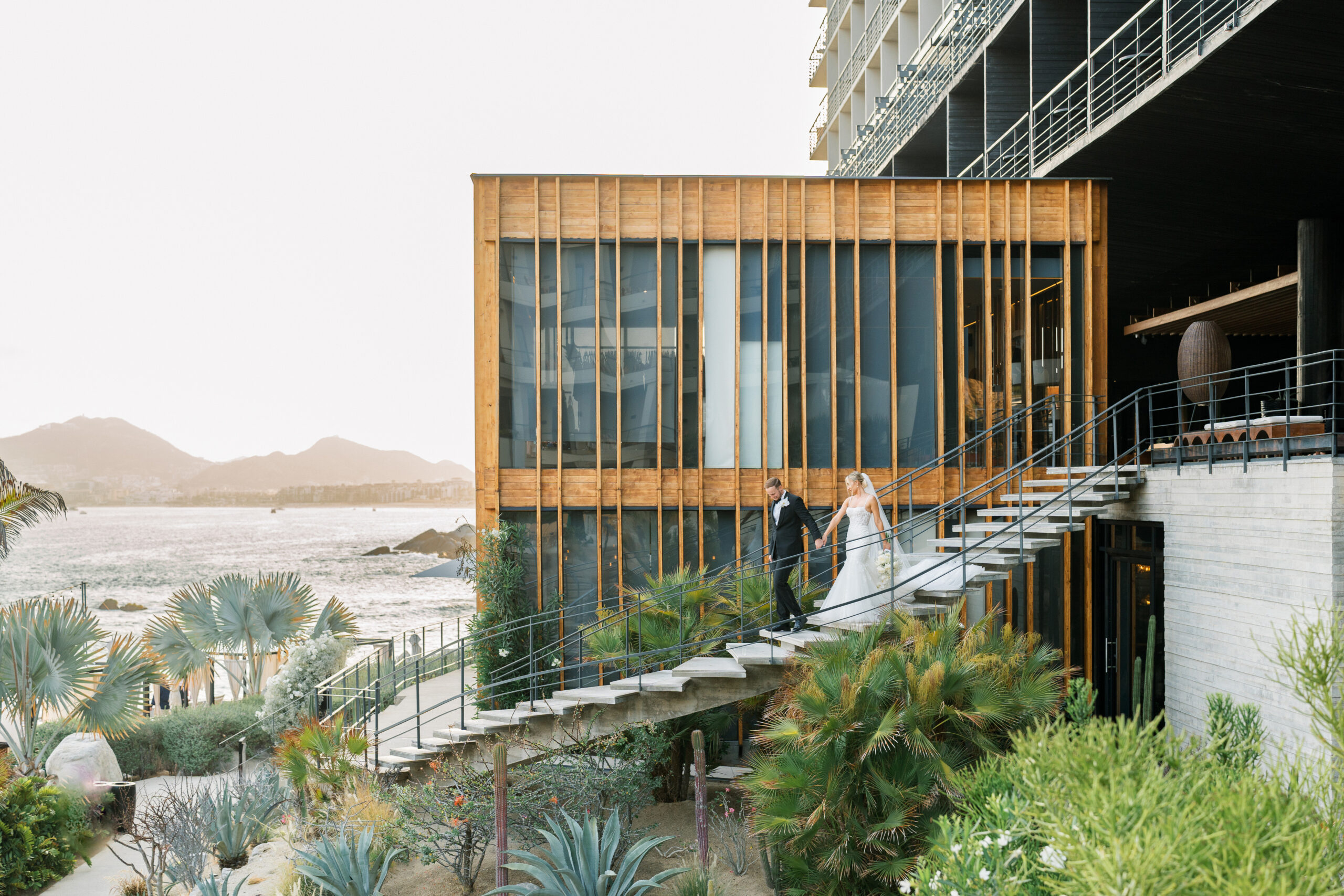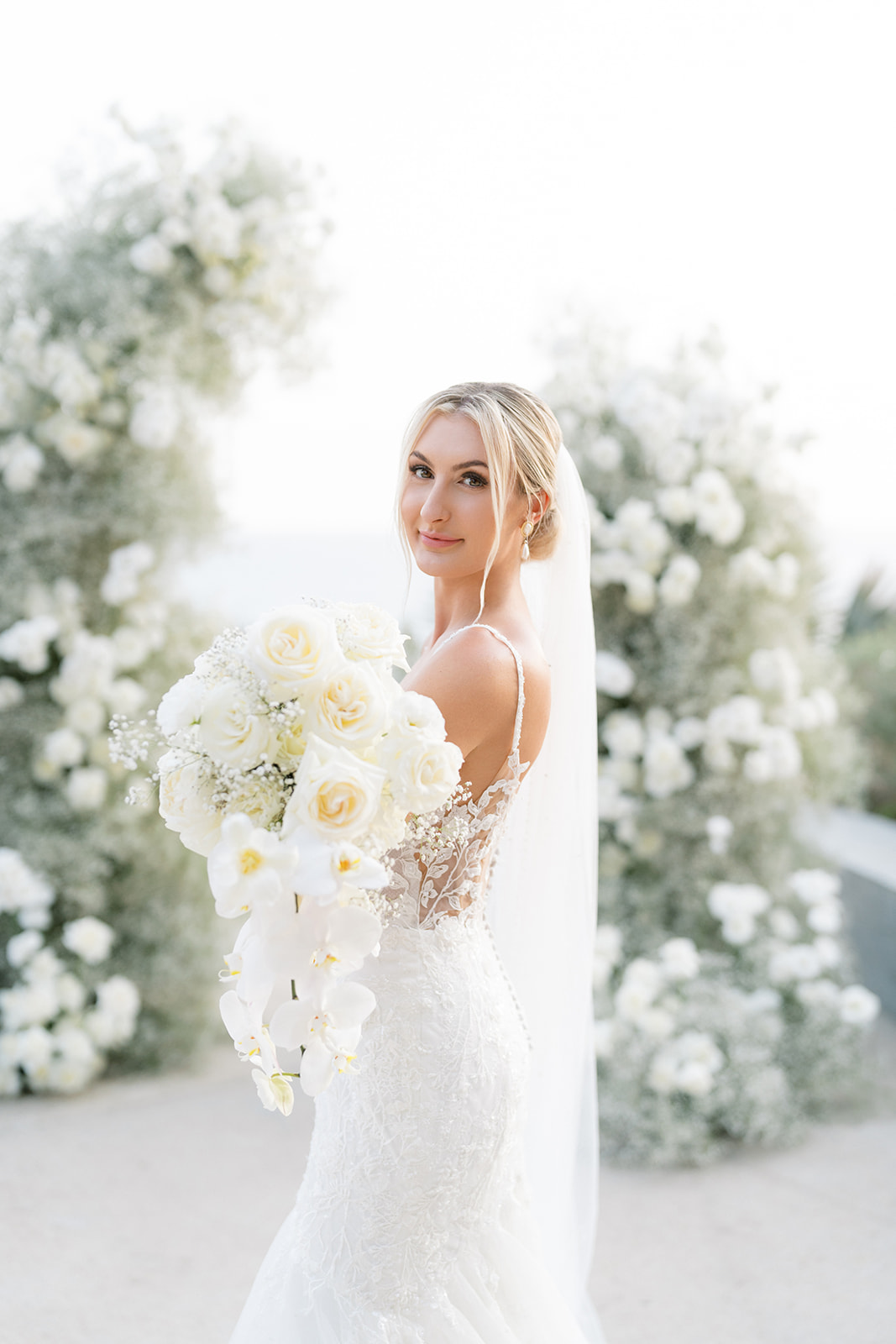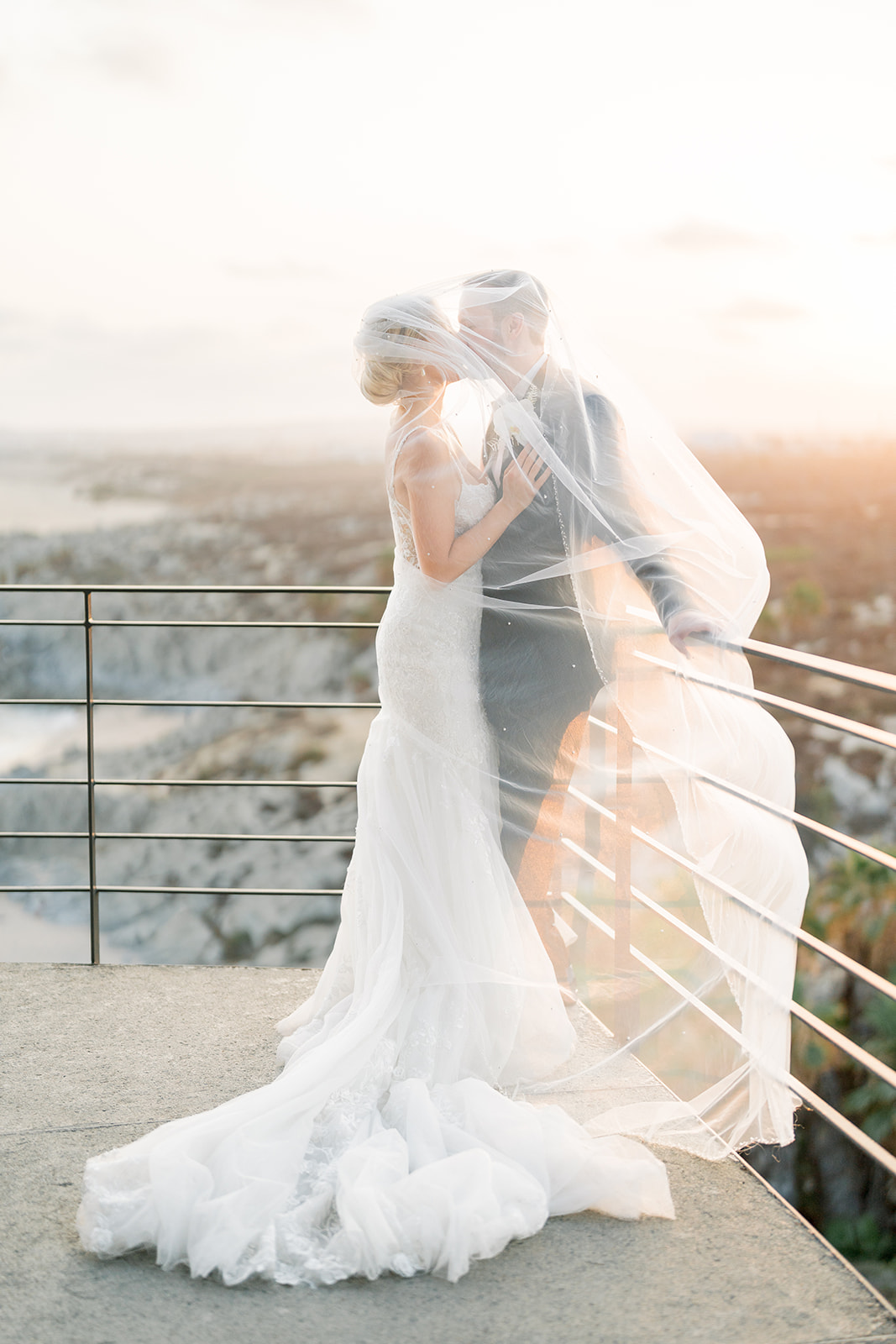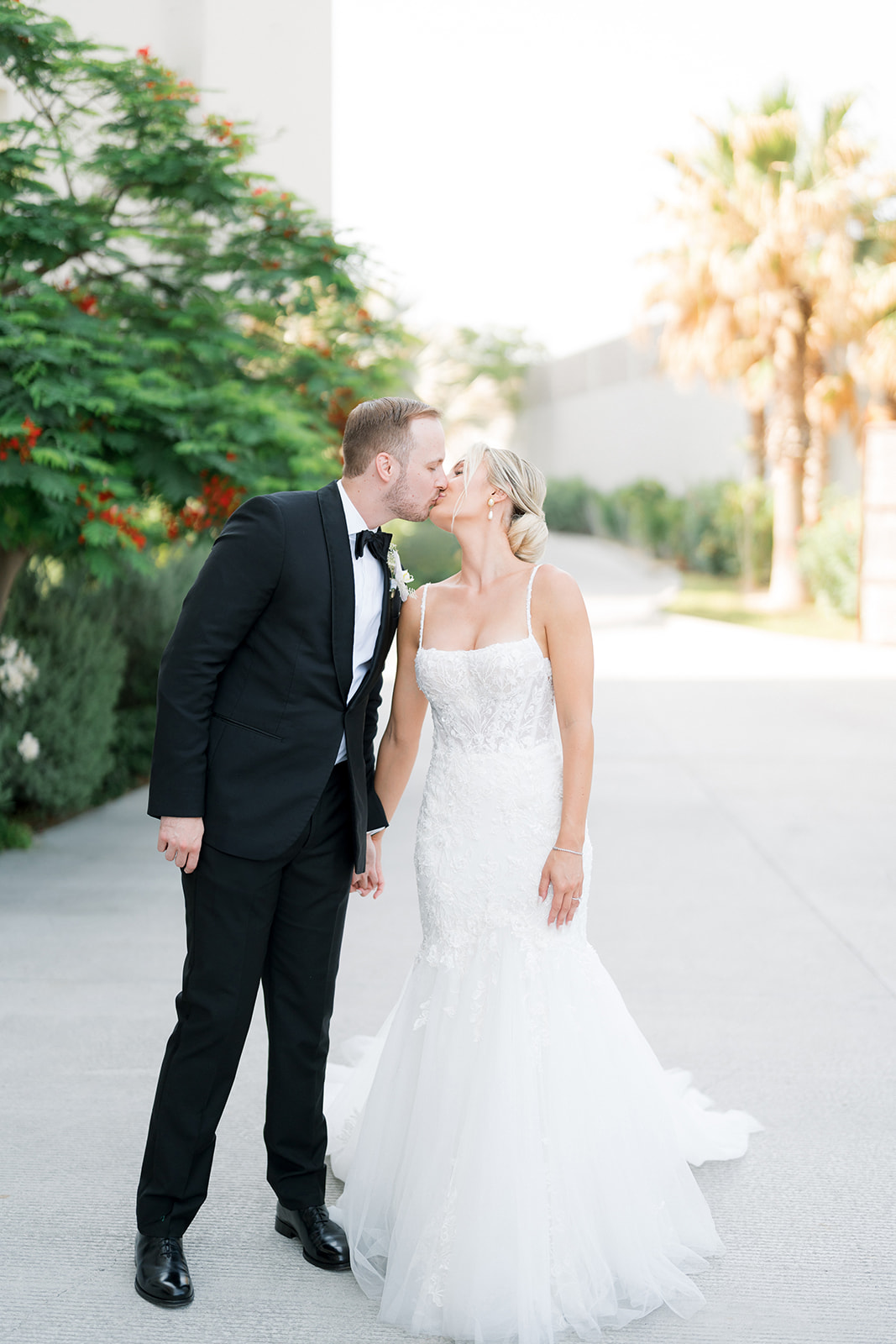 This celebration was a mesmerizing blend of chemistry, dreams, and vibrant emotions. The day began with Bianca getting ready, surrounded by her loved ones. Her gown, a customized creation by Martina Liana Bridal, added an exquisite touch to the anticipation in the air. Meanwhile, Sean and his groomsmen shared moments of joy, preparing for the significant event.
The couple's first look was a profound moment of connection, and then in the ceremony their vows echoing against the backdrop of The Cape's iconic spot, with the majestic Arco as their backdrop.
As the sun began to set, painting the sky with vibrant hues, Bianca and Sean embraced their love in an intimate photo session, capturing the essence of their relationship through the lens.
The celebration continued on The Cape's Rooftop, adorned in an enchanting all-white decor. Here, their first dance became a touching expression of their union. Laughter, music, and heartfelt toasts filled the air, creating a cohesive atmosphere of love and unity.
Every moment of this dream destination wedding at The Cape, from the heartfelt promises to the lively festivities, reflected the couple's unique essence. The day was a seamless blend of intimate moments and grand gestures, where the energy of their love radiated through every glance, touch, and smile.