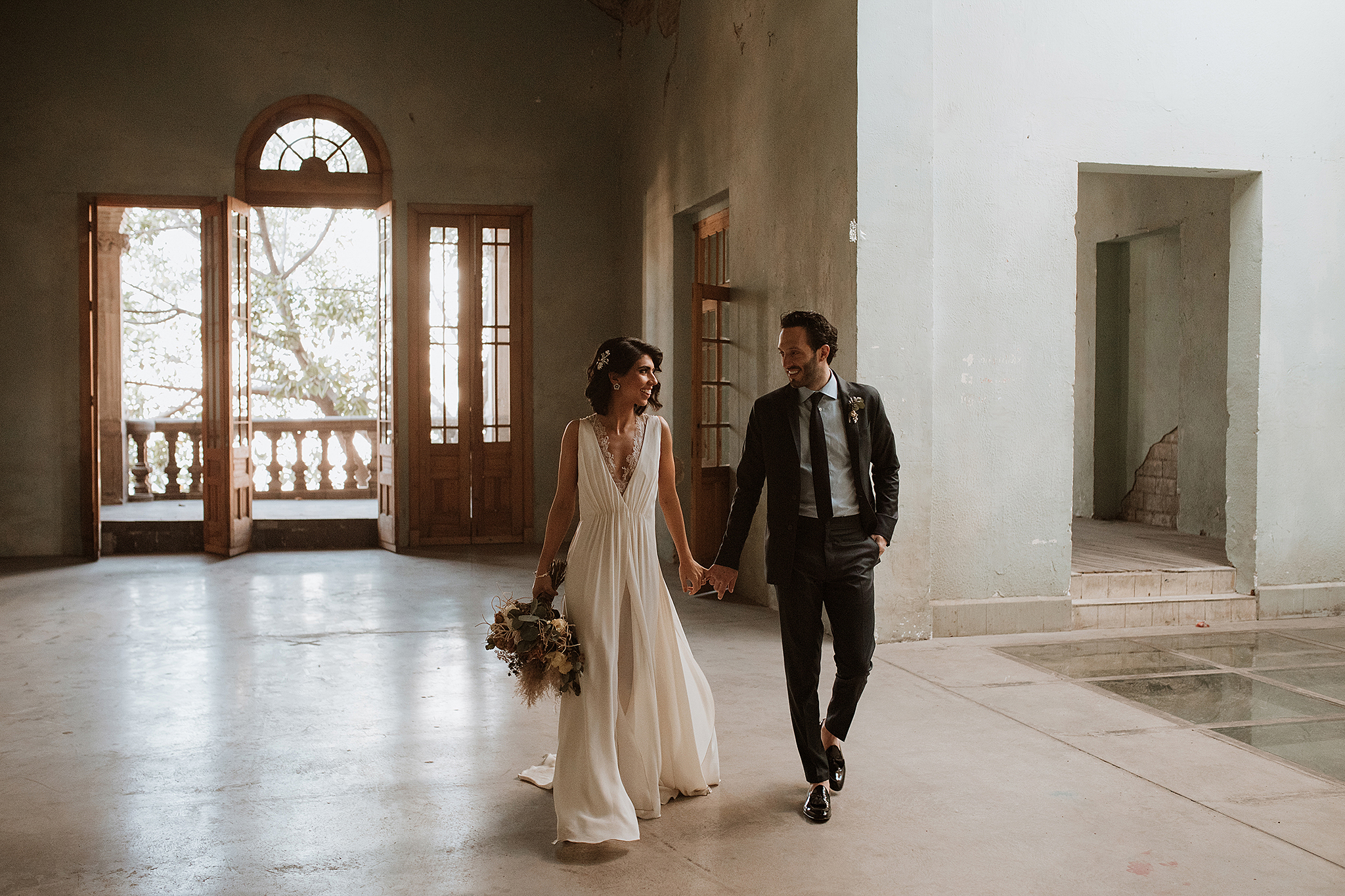 Mexico City has beautiful love stories to tell the world, and for every love story, there is also an amazing venue to celebrate it. Dreamy gardens, beautiful haciendas, historic buildings from every era will set the mood for each of these stories.
Constanza and Fernando are truly in love and the story of their union was told in Proyecto Público Prim, a once-abandoned mansion transformed in one of the most awe-inspiring places to get married in Mexico City.
Nature enveloped every aspect of their holy union. The lush greenhouse with a collection of luxuriant plants in every shade of green and the elegant ballroom in the central court of the building with exposed details in stone, wood, and ironwork were the perfect frames for the destination wedding photography session, reflecting the cheerful and positive energy of this day.
The bride's beautiful off-white dress with lace trims gave her a dreamy look perfectly complemented by the groom's looks. Close friends and family were part of their shared happiness throughout the event in a perfectly intimate setting orchestrated by Paola Perdomo, the wedding planner.
A wedding in proyecto público prim it´s always a good option.