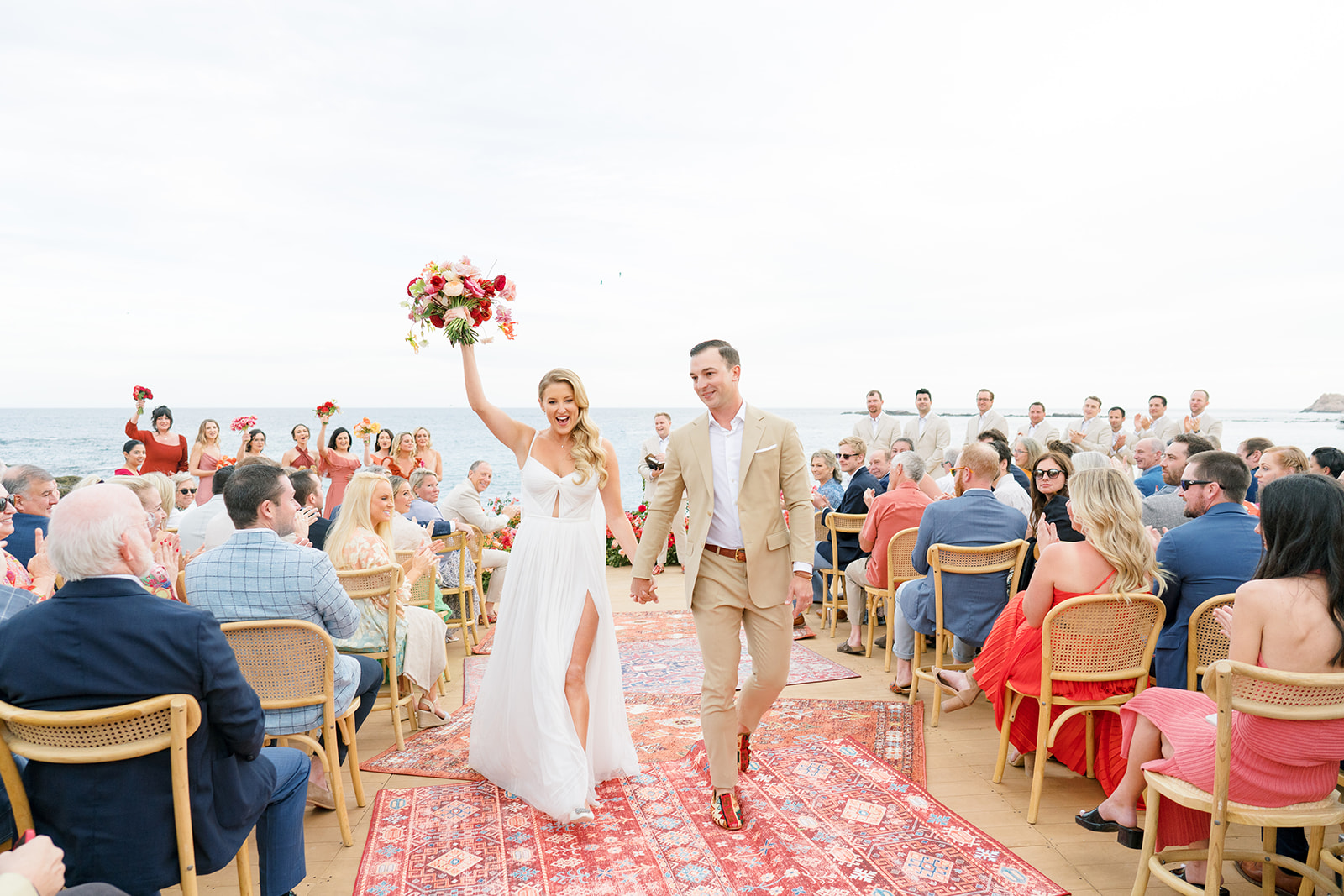 Katherine and Alden's Picture-Perfect Wedding Weekend at Chileno Bay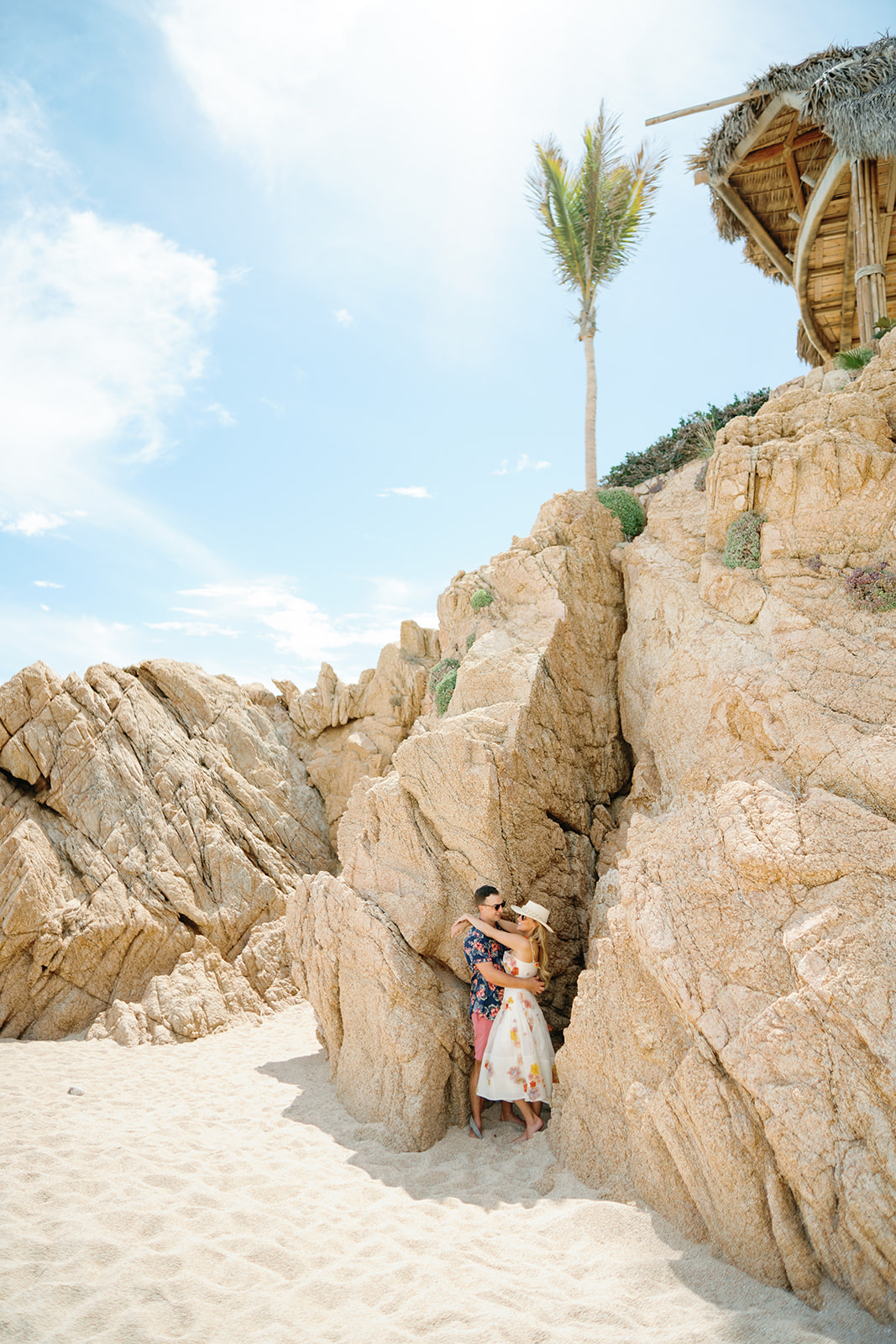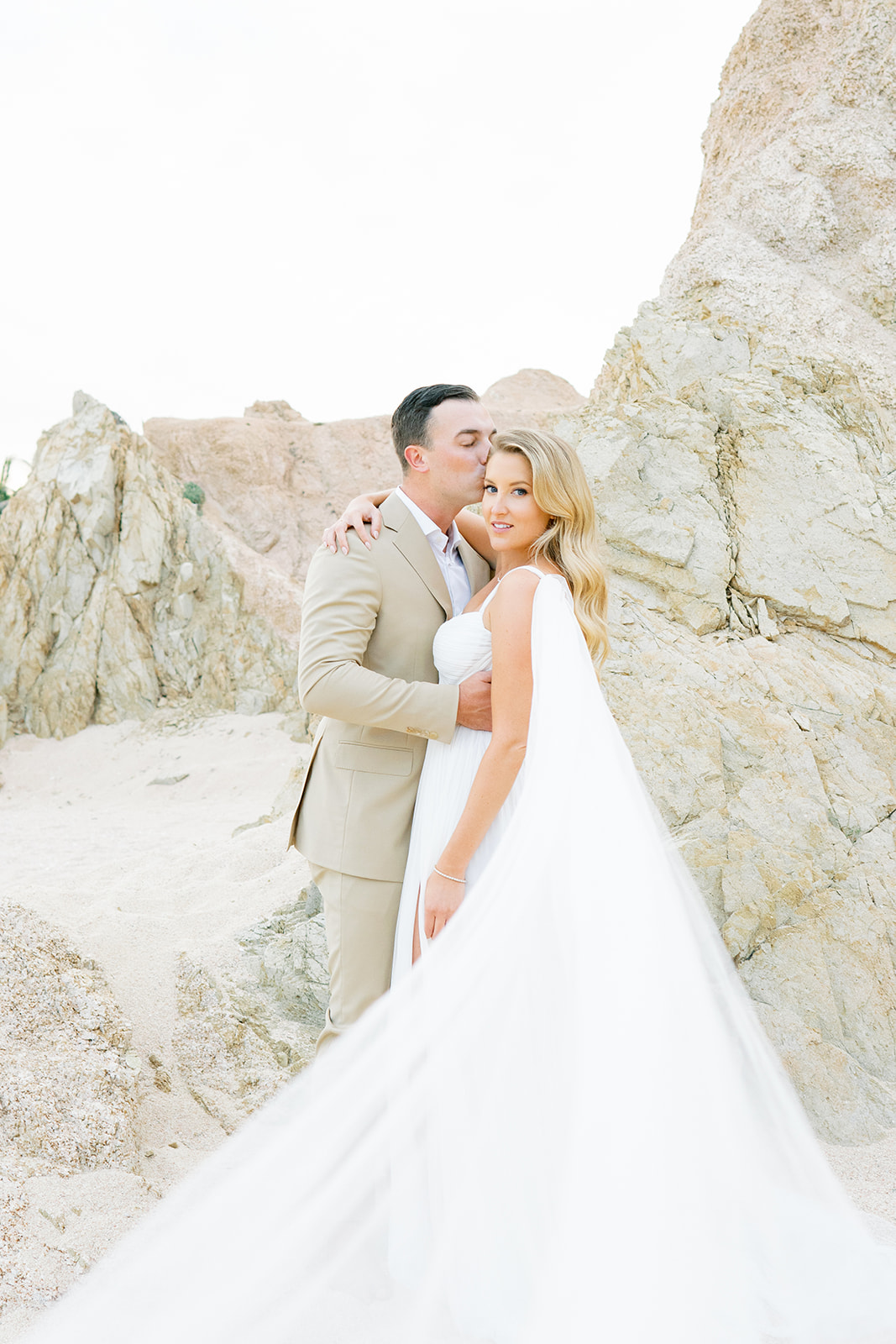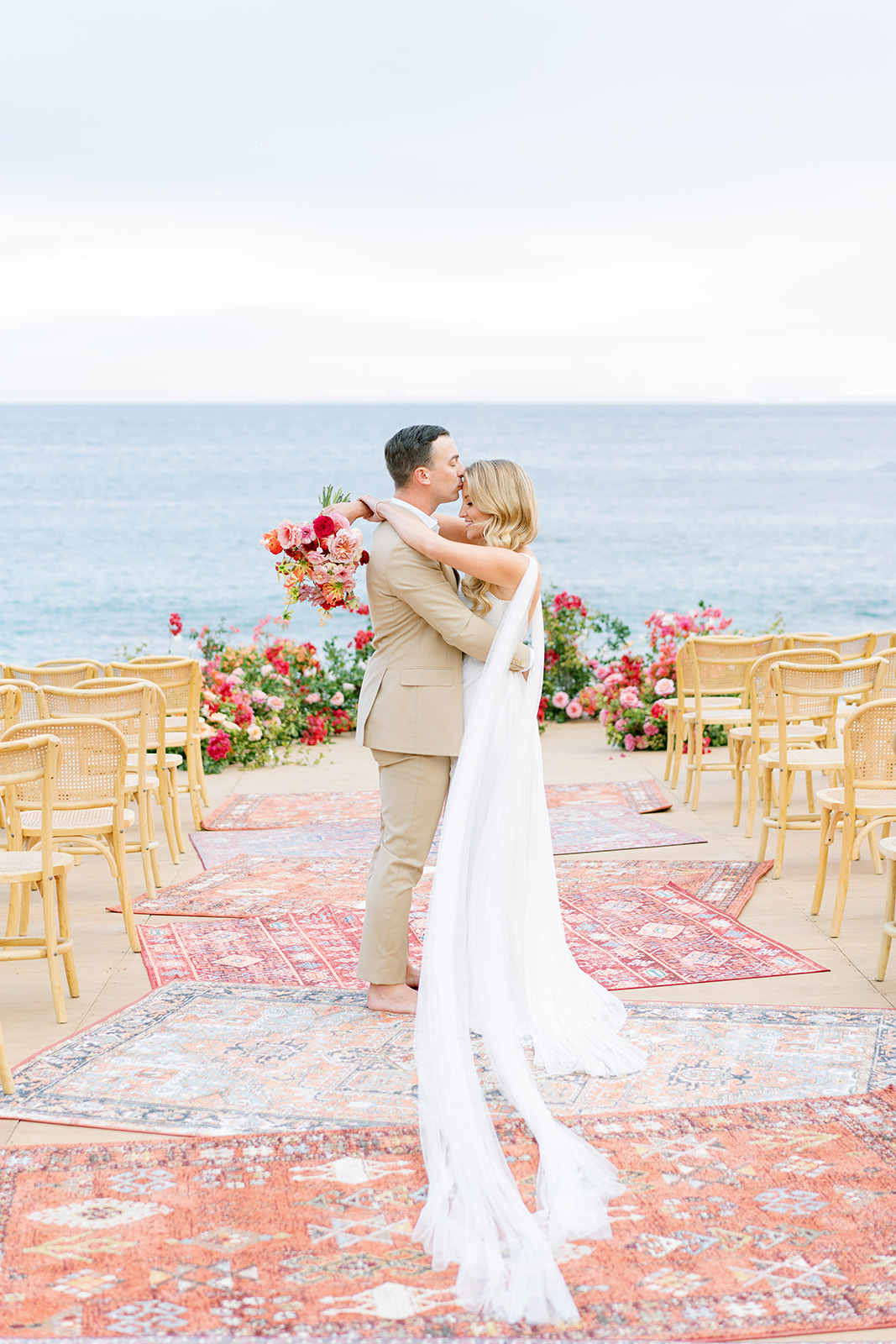 Chileno Bay Auberge is a contemporary sanctuary nestled on one of Cabo's only swimmable beaches that combines the classic Baja escape with a modern twist. The open-air aesthetic of the venue creates a seamless connection between the indoor and outdoor spaces, making it the perfect location for a wedding celebration. The couple's ceremony was held on the beach, with the turquoise waters of the ocean providing a stunning backdrop.
The couple decided to include special touches, like having their initials embroidered on the dance floor and gorgeous flower arrangements for both their beach ceremony and reception at La Huerta. The ambiance was elegant and chic, with string lights and candles adding a romantic touch to the night.
Throughout the weekend, guests enjoyed the luxurious amenities that Chileno Bay has to offer. From relaxing by the pool to indulging in delicious food and drinks, the couple's loved ones were able to create lasting memories while celebrating Katherine and Alden's love.
As the weekend came to a close, the couple and their guests departed with memories that will last a lifetime. Katherine and Alden's dream wedding weekend at Chileno Bay was a celebration of their love and commitment to each other, and the stunning venue was the perfect setting to bring their vision to life.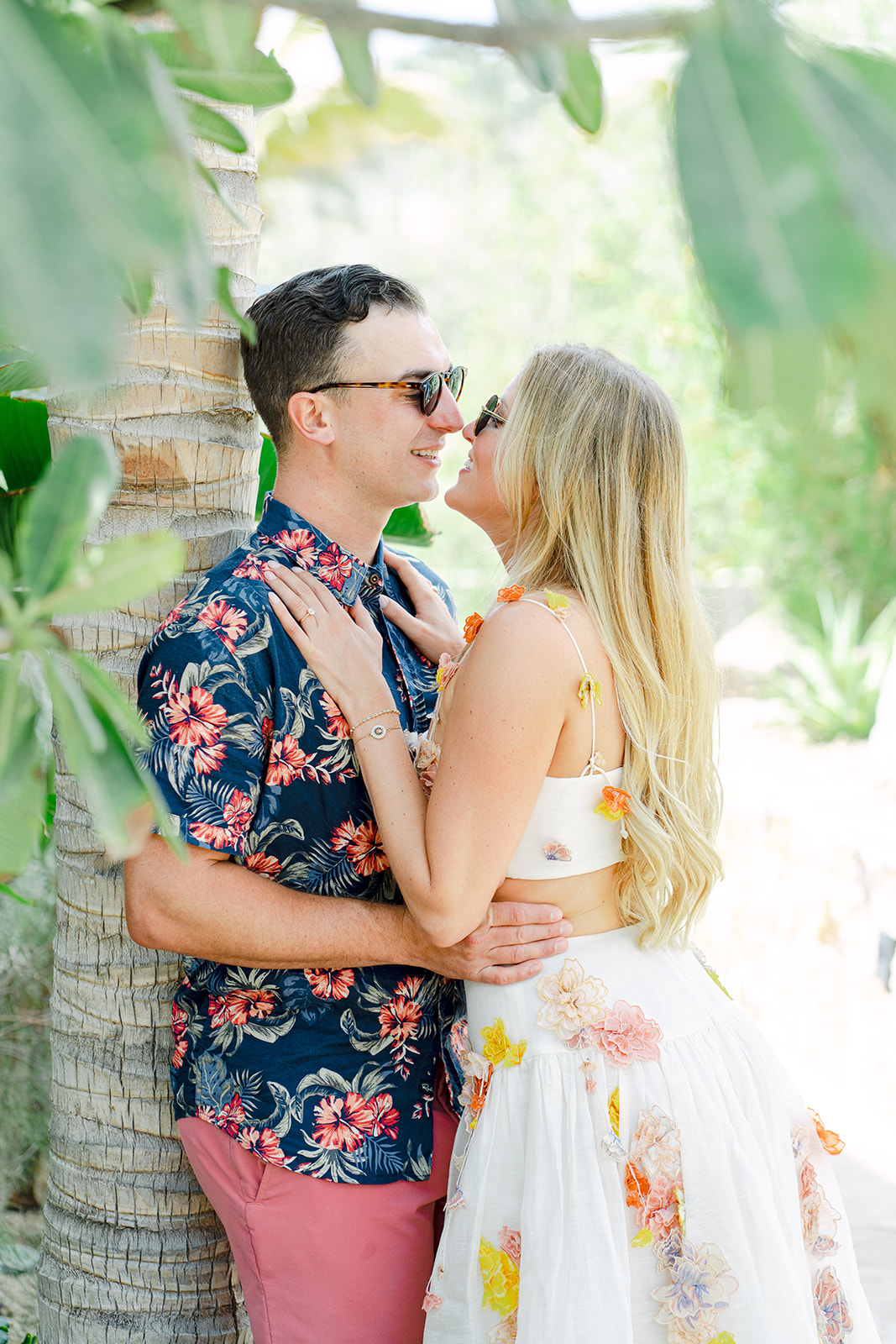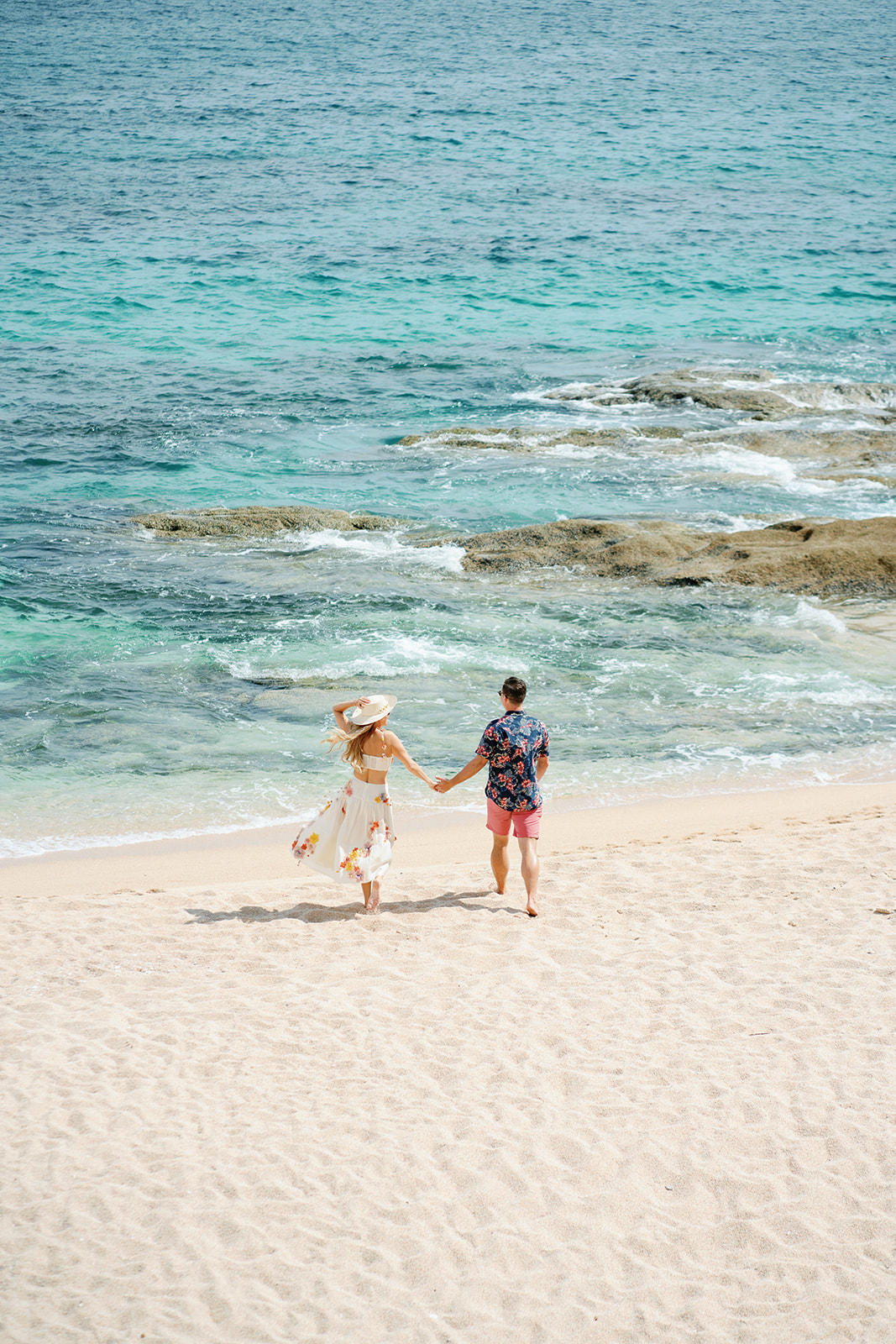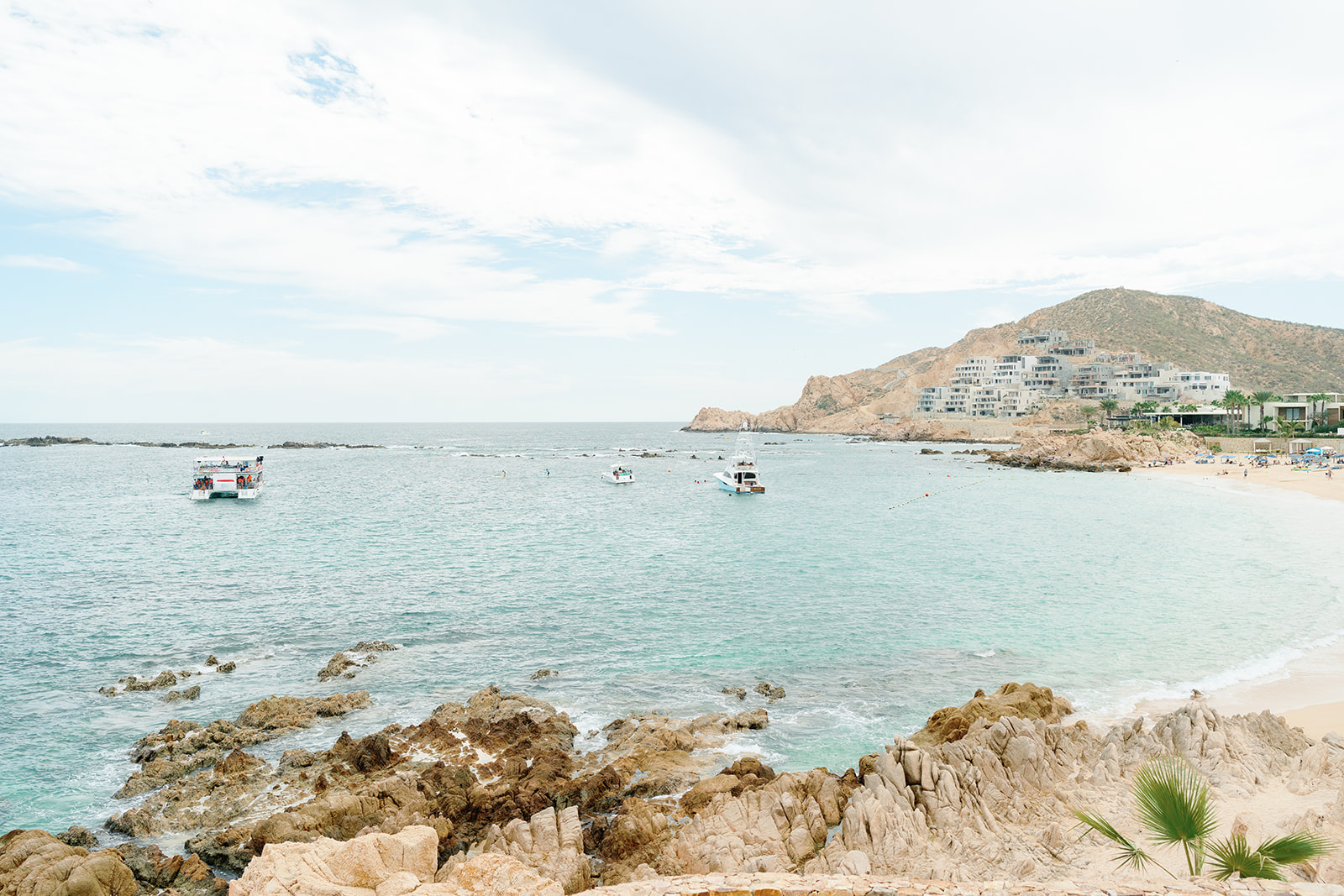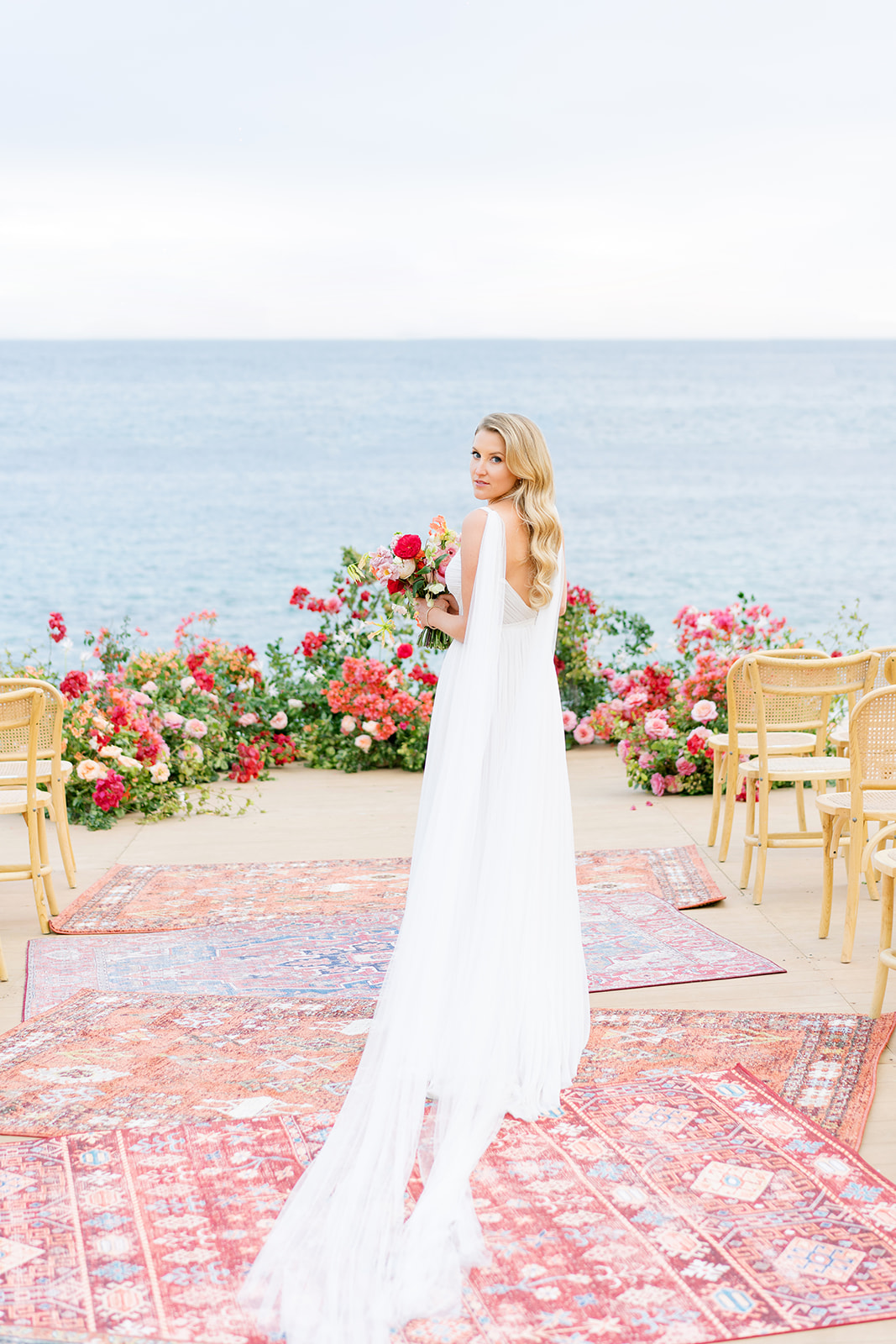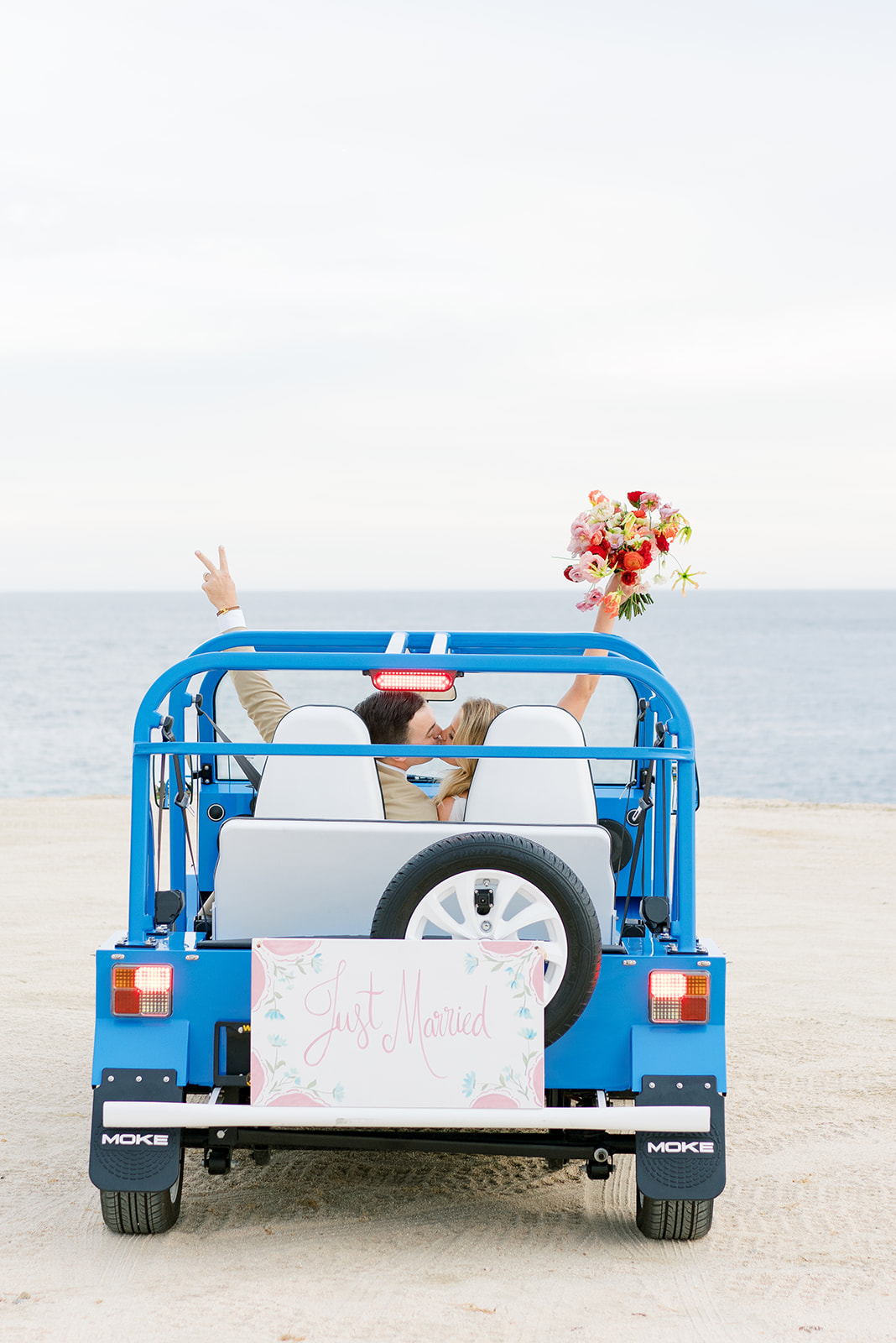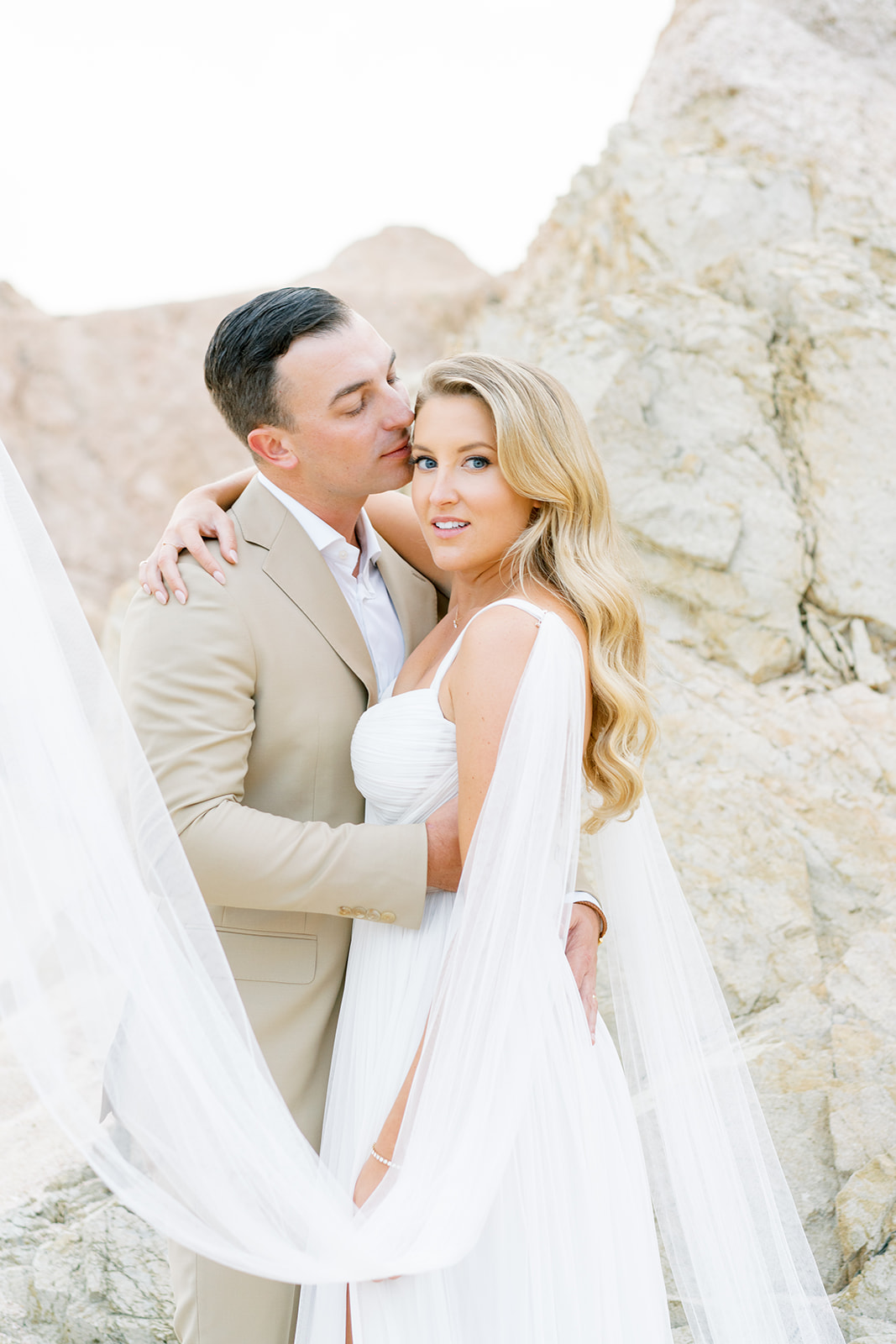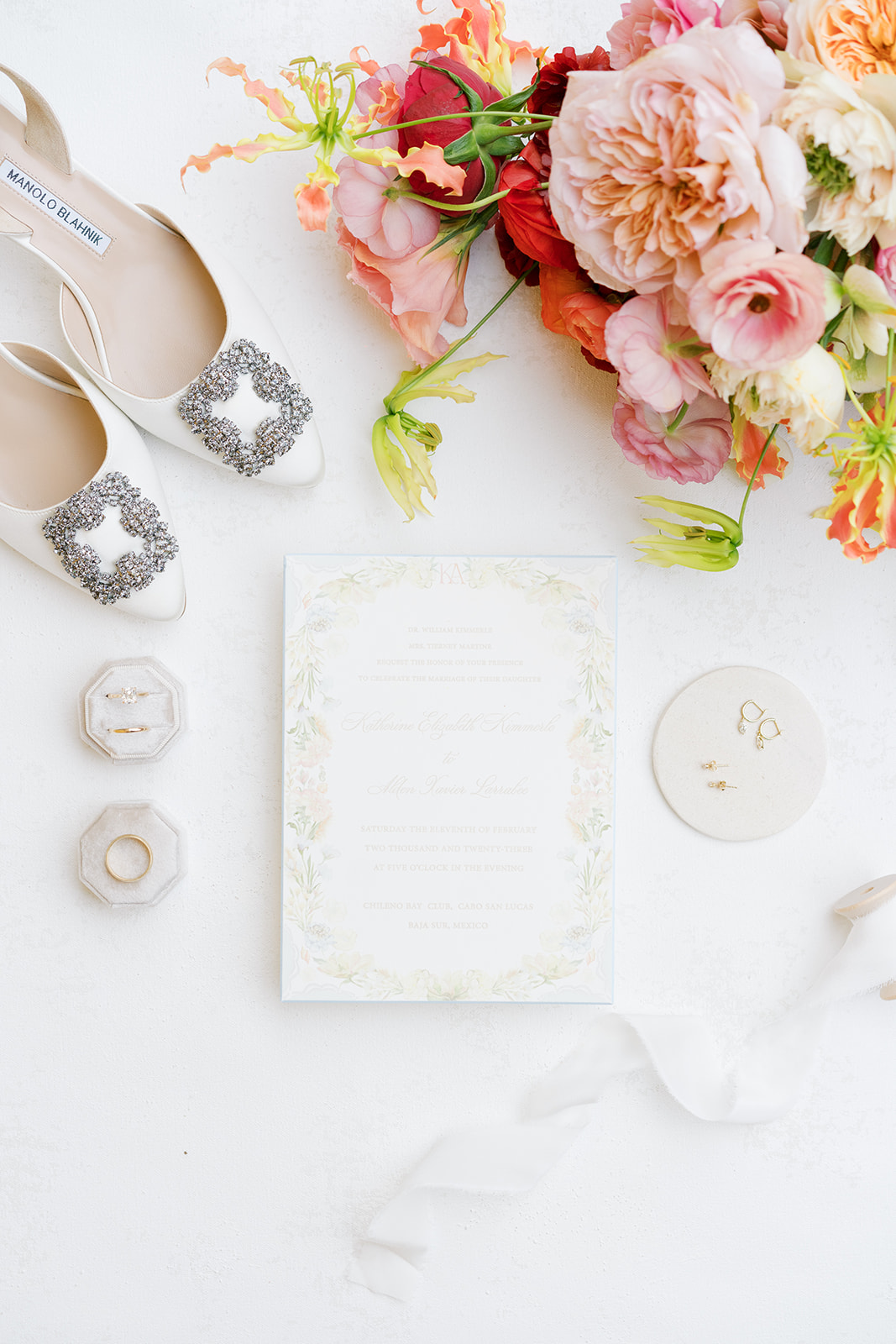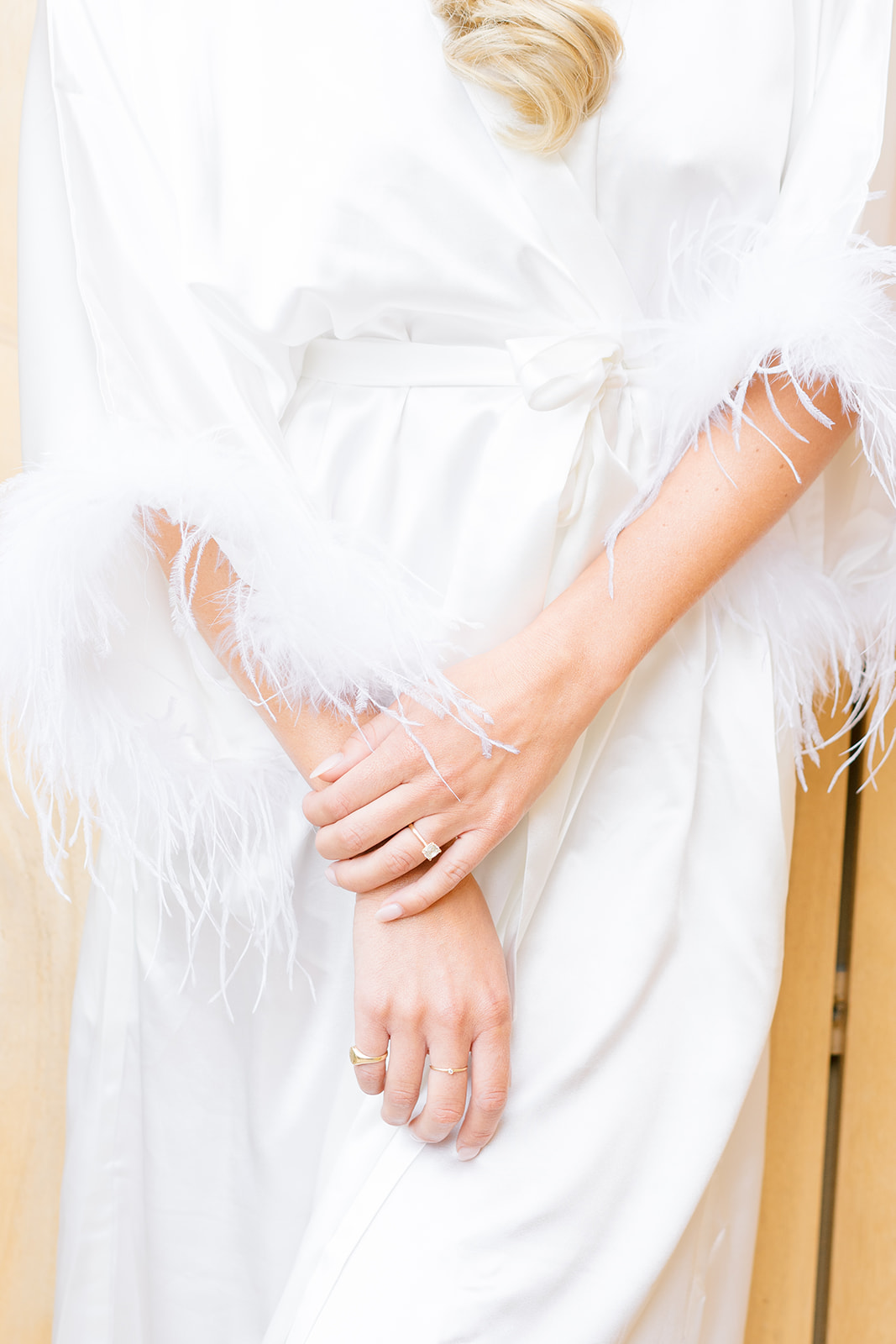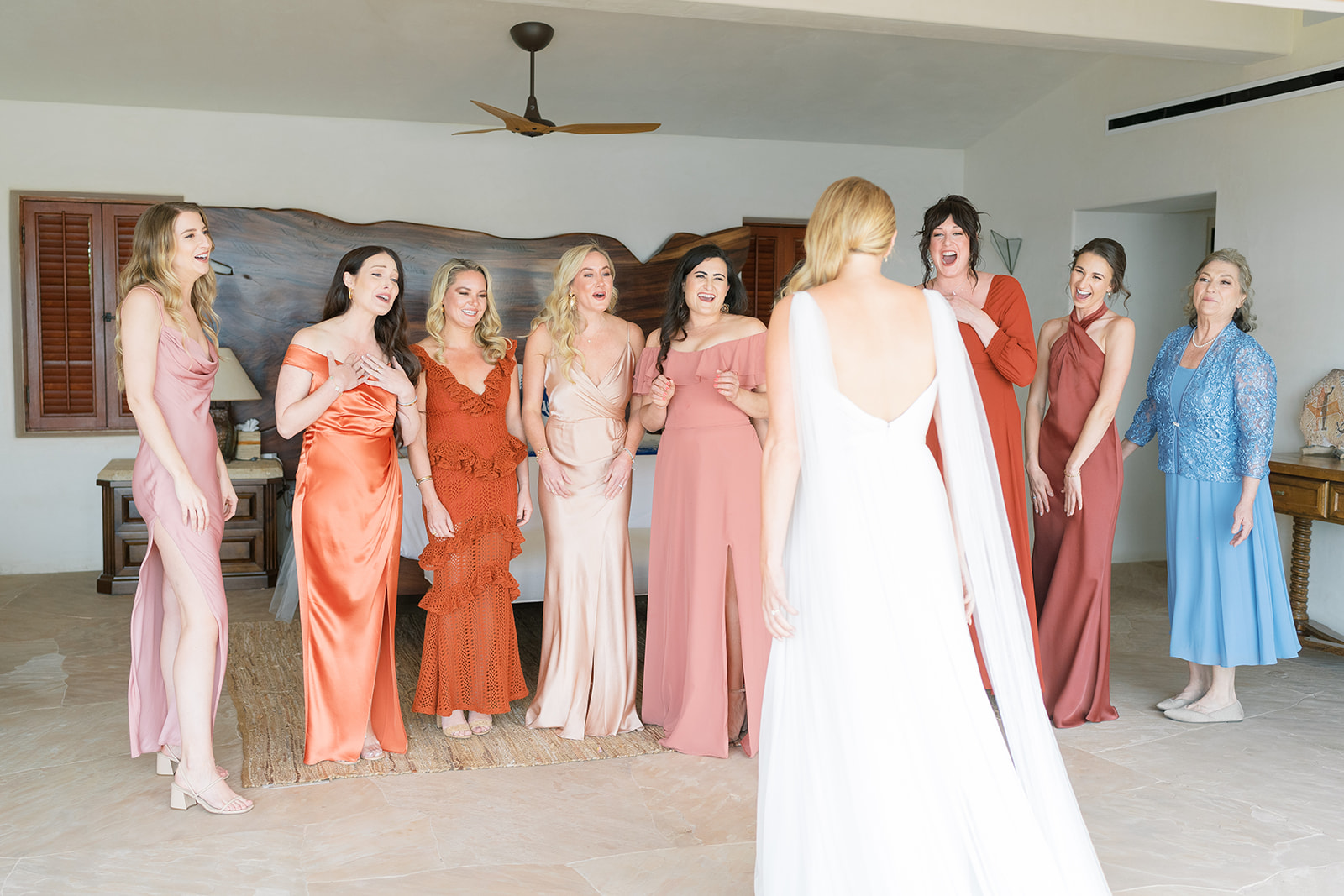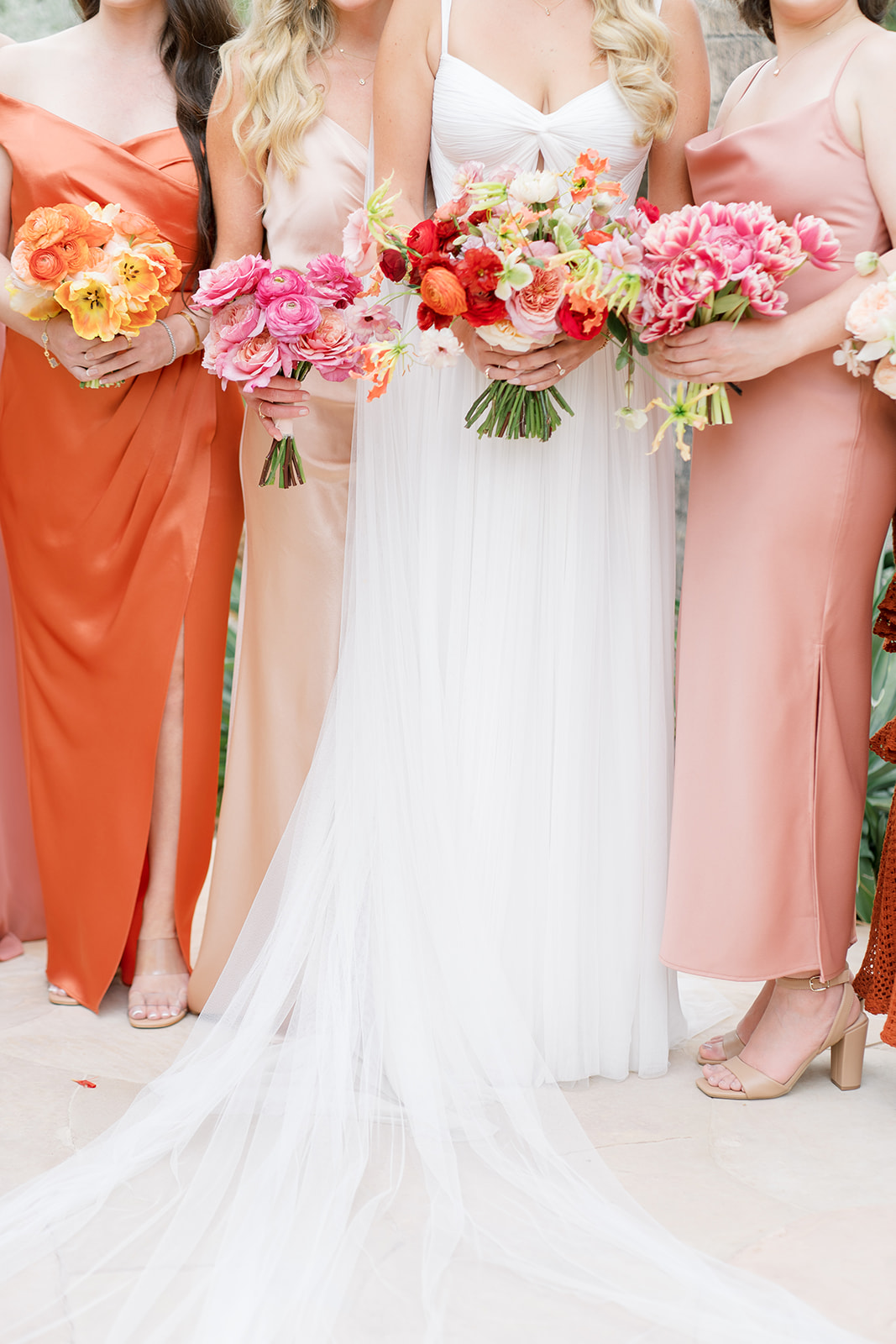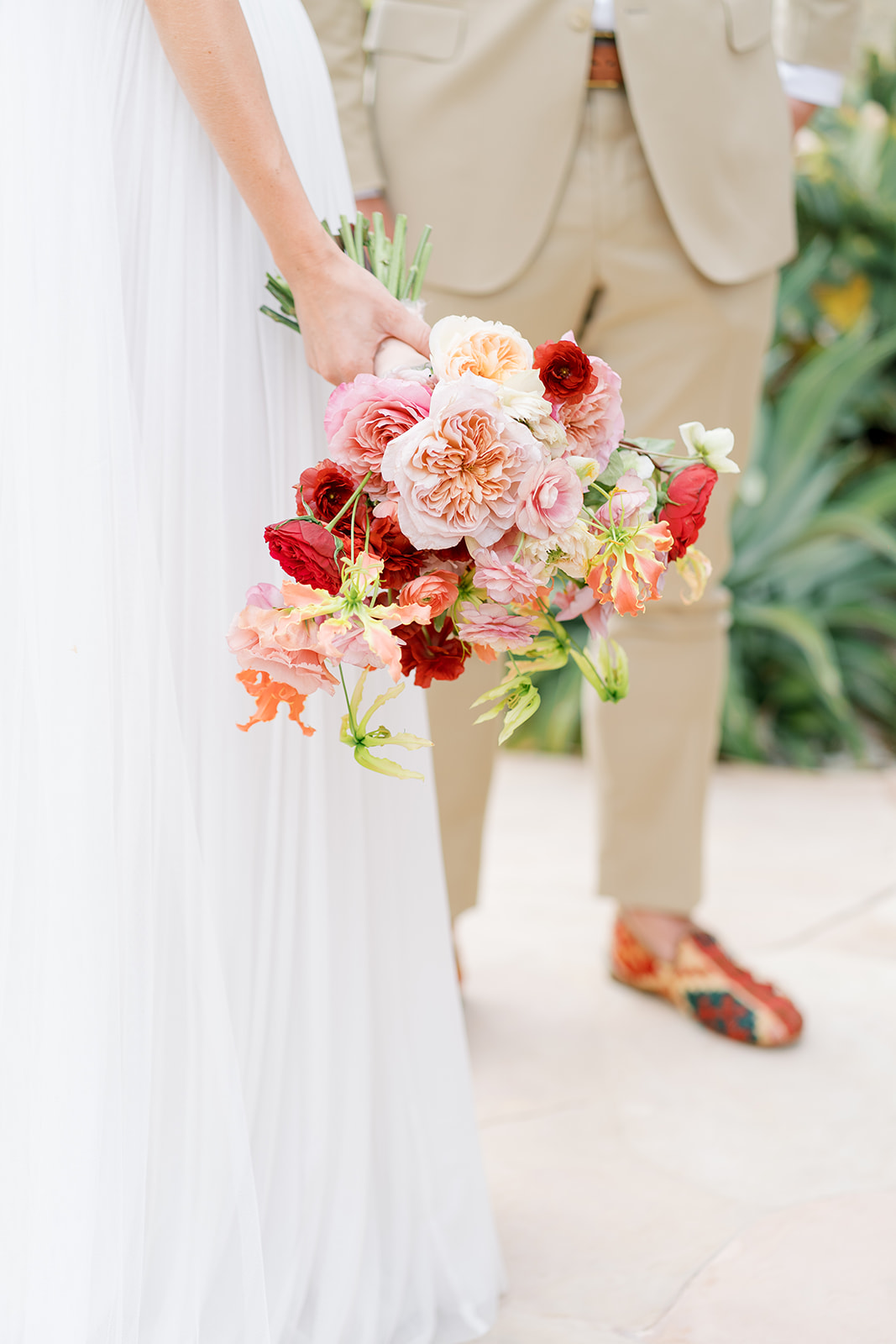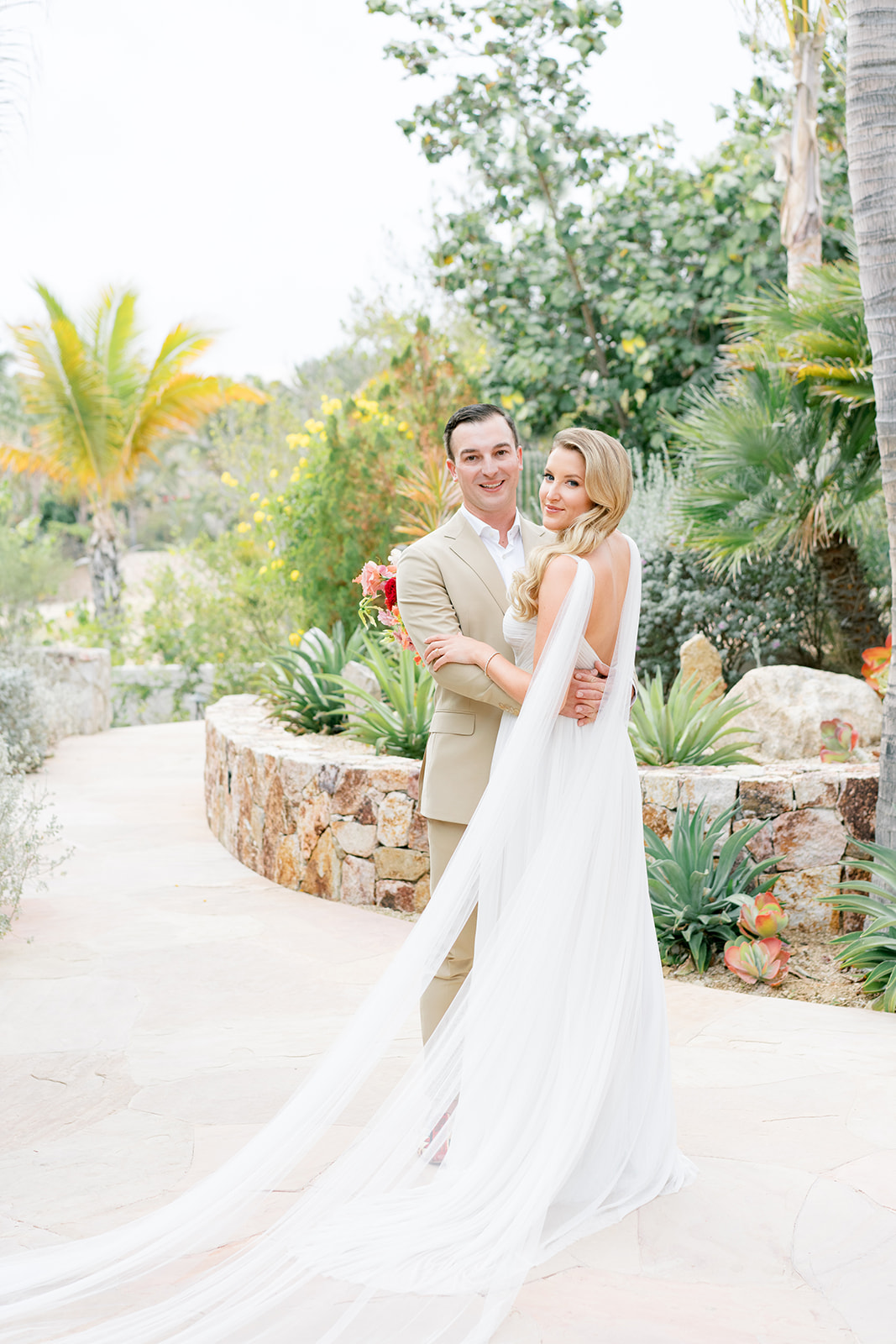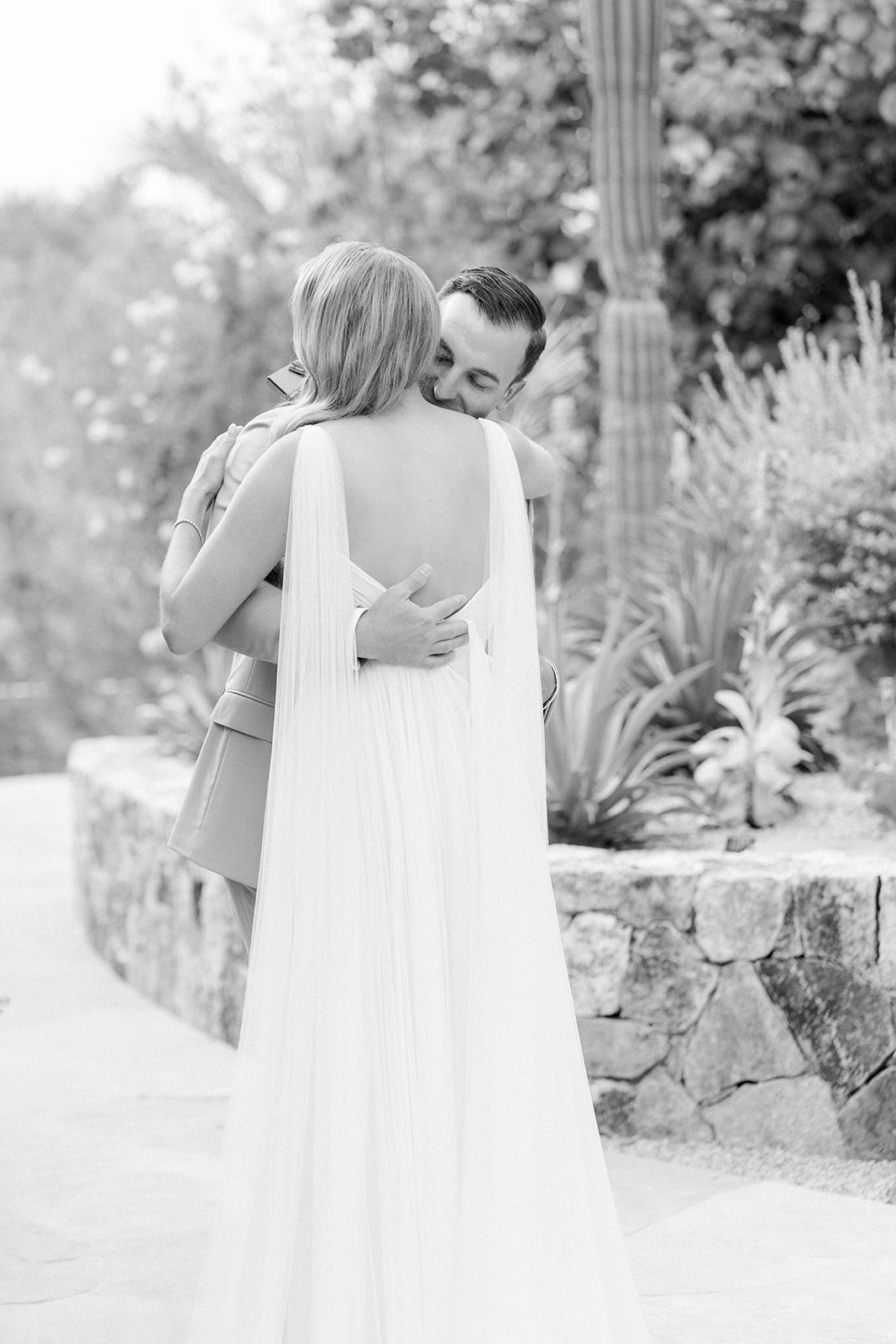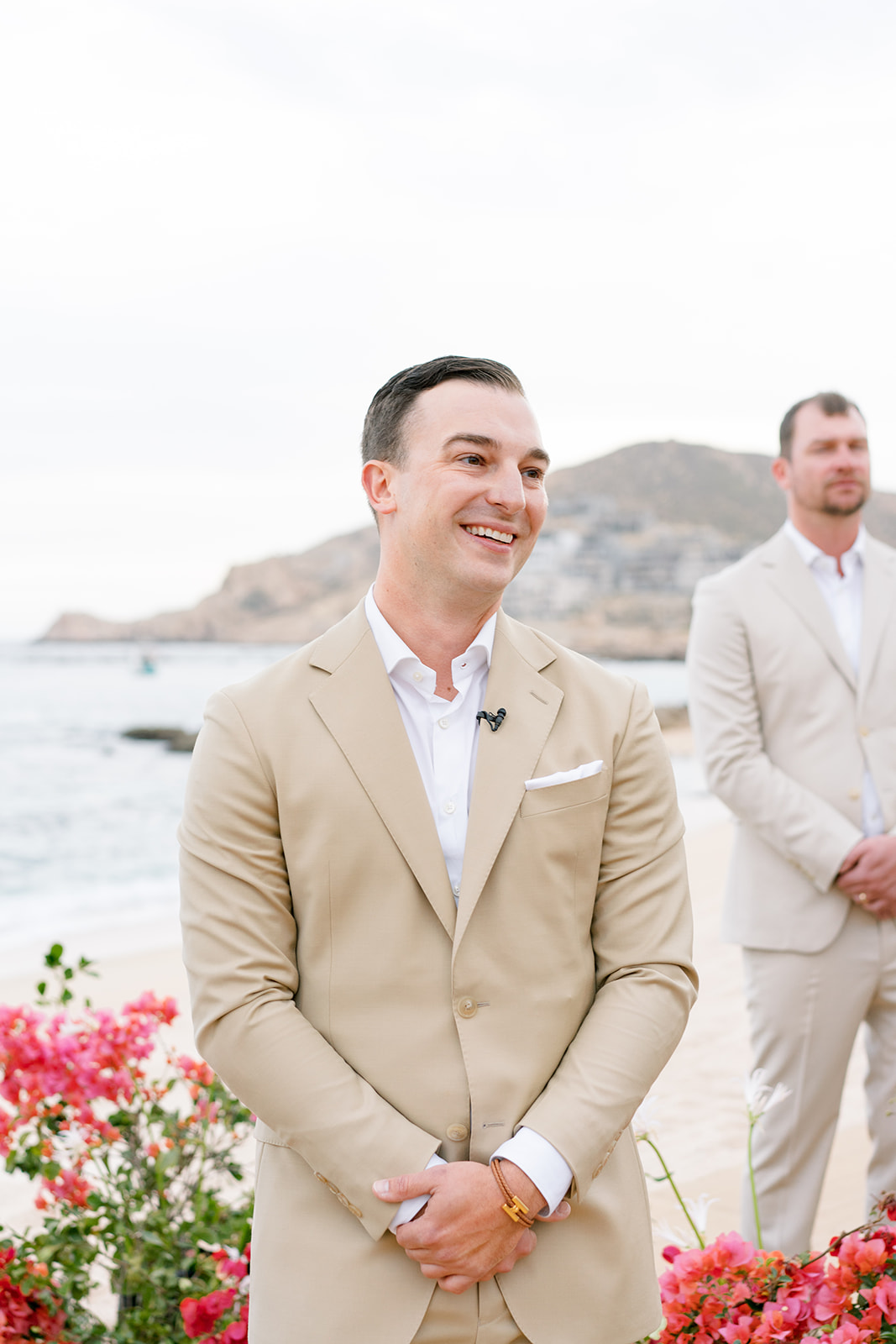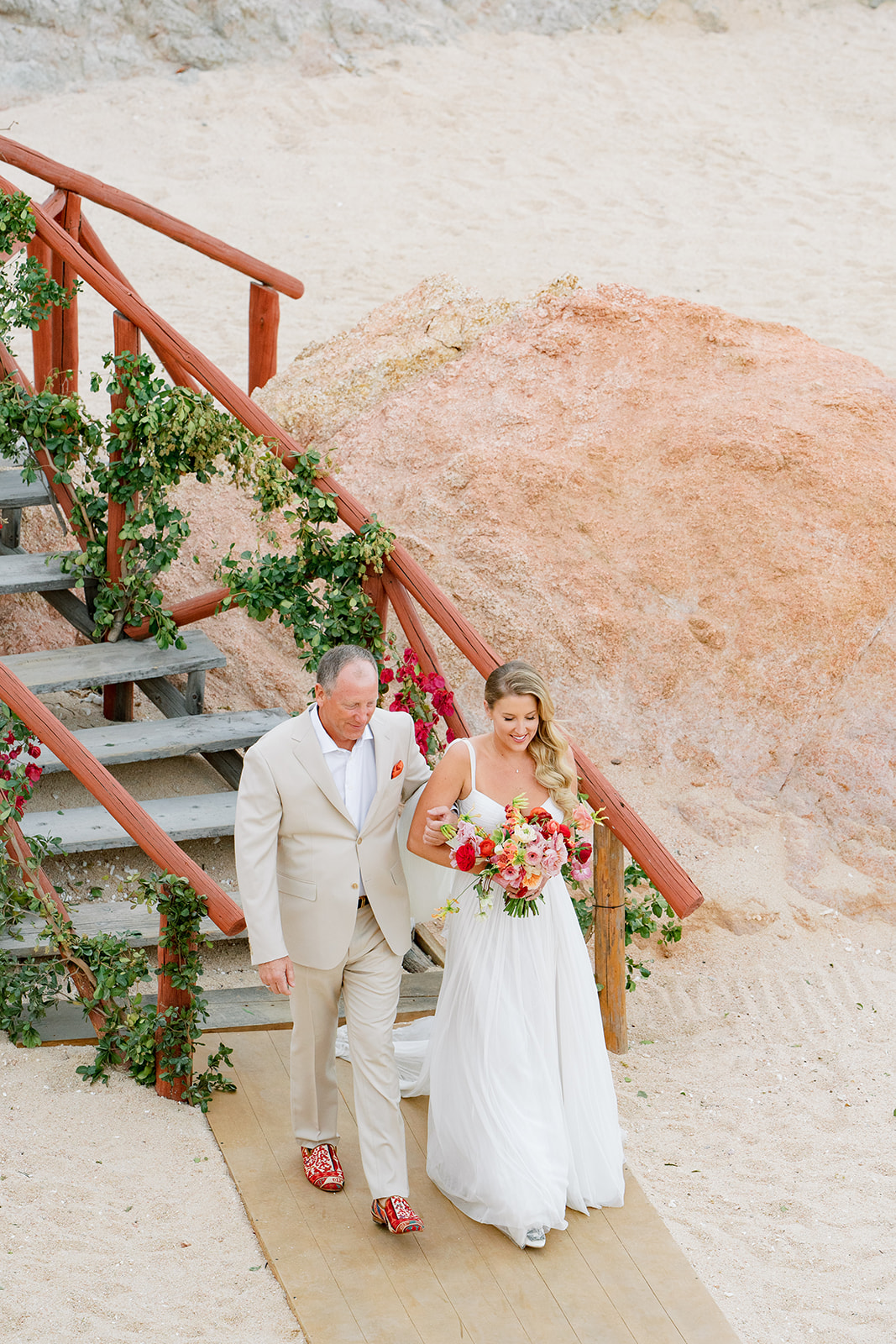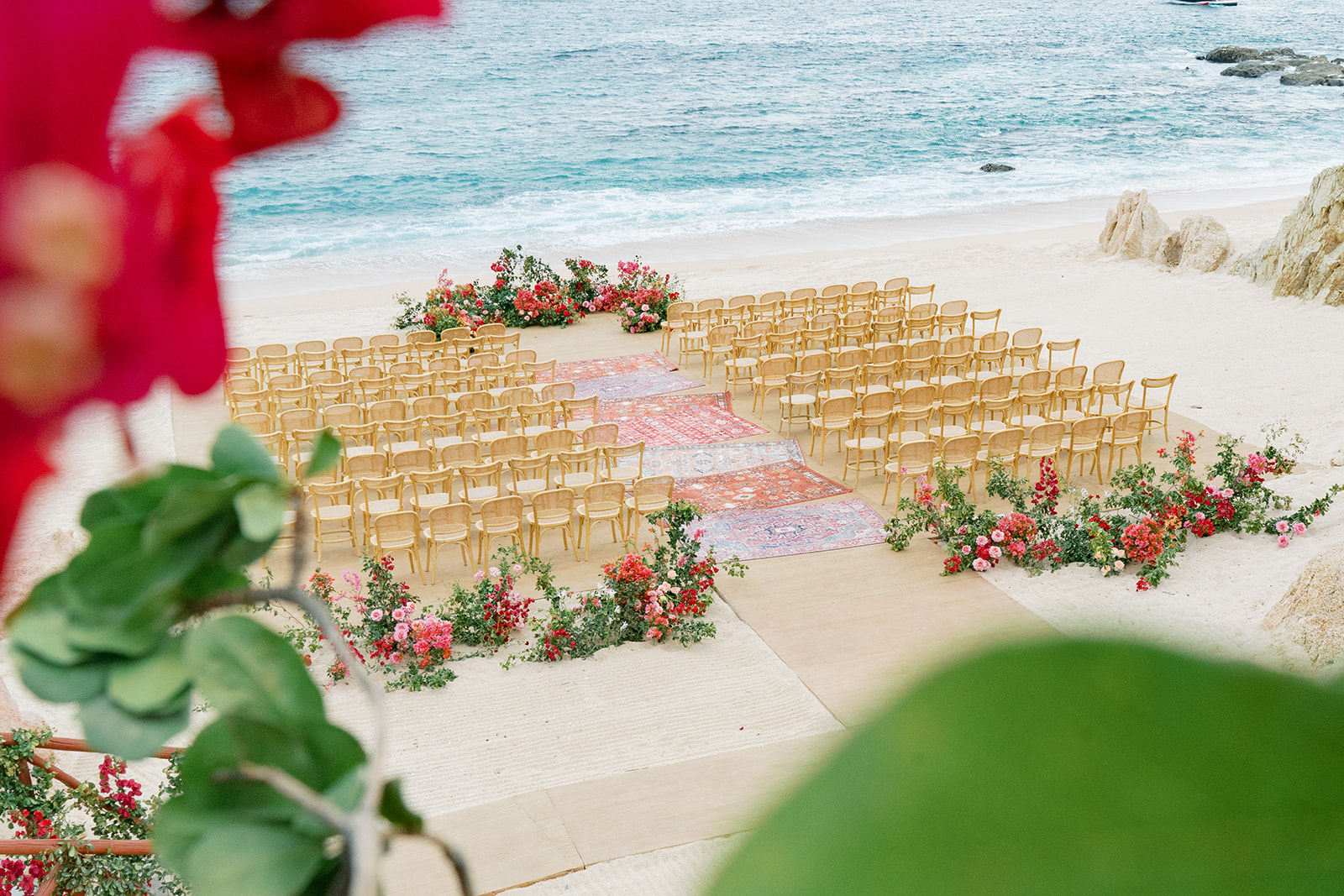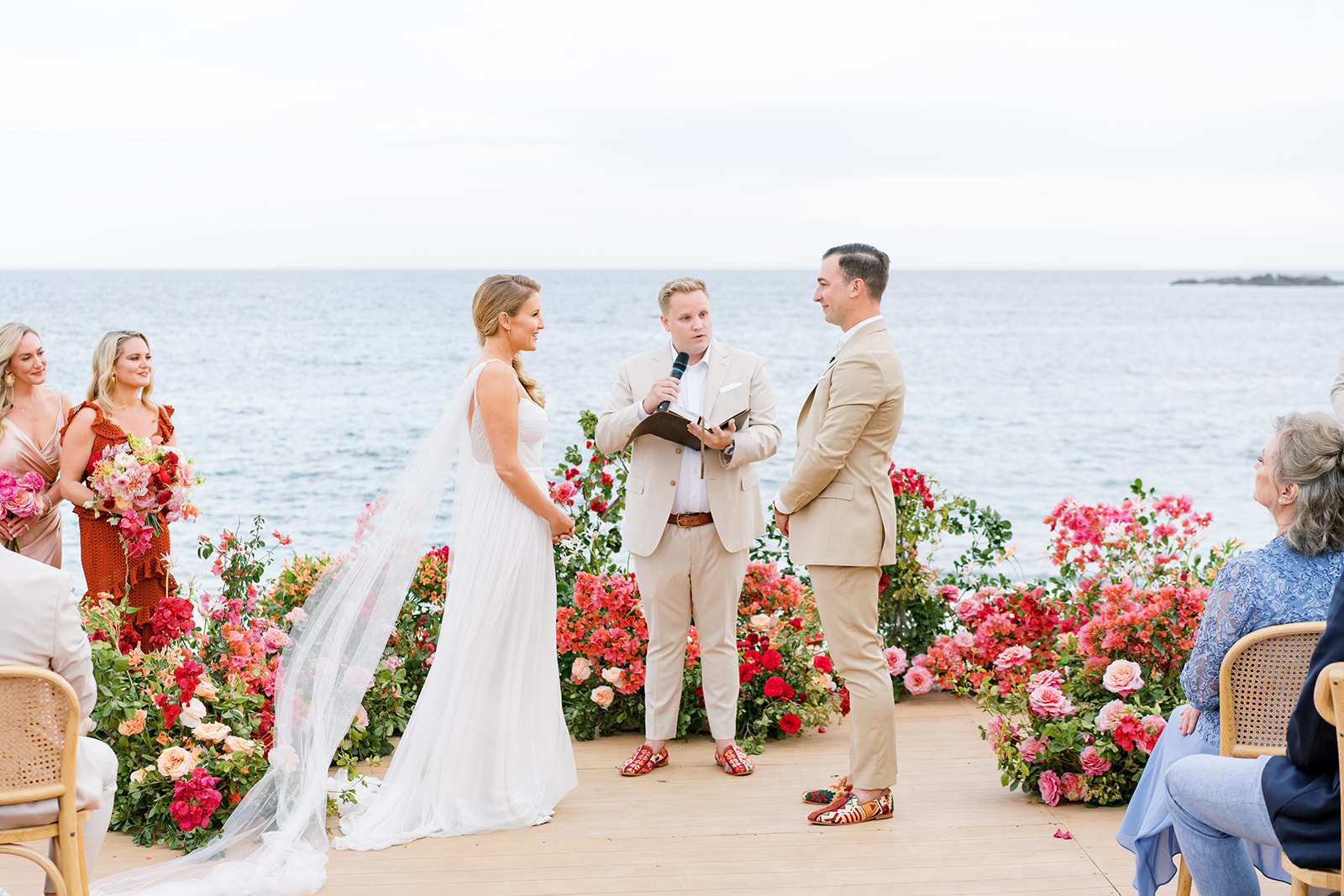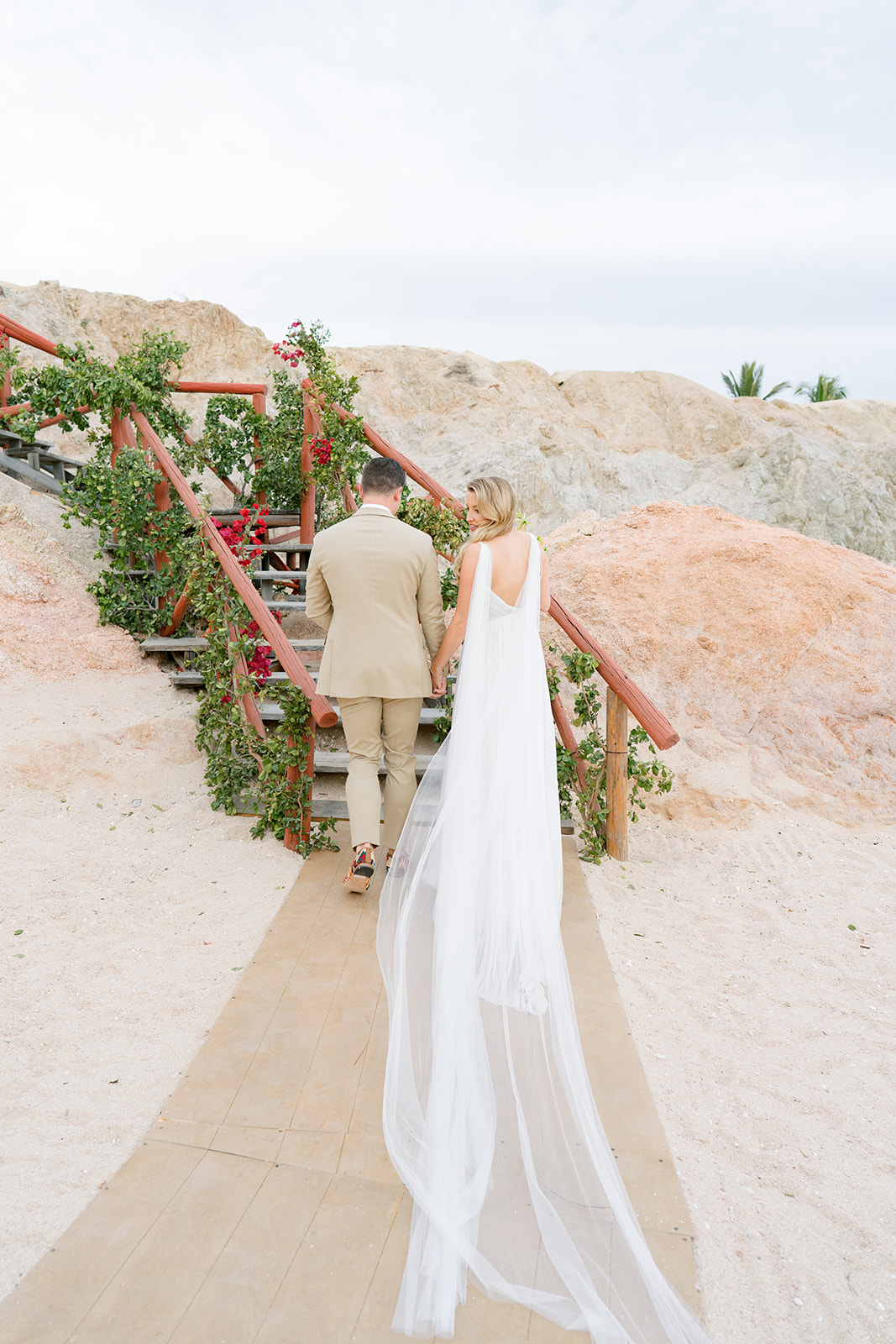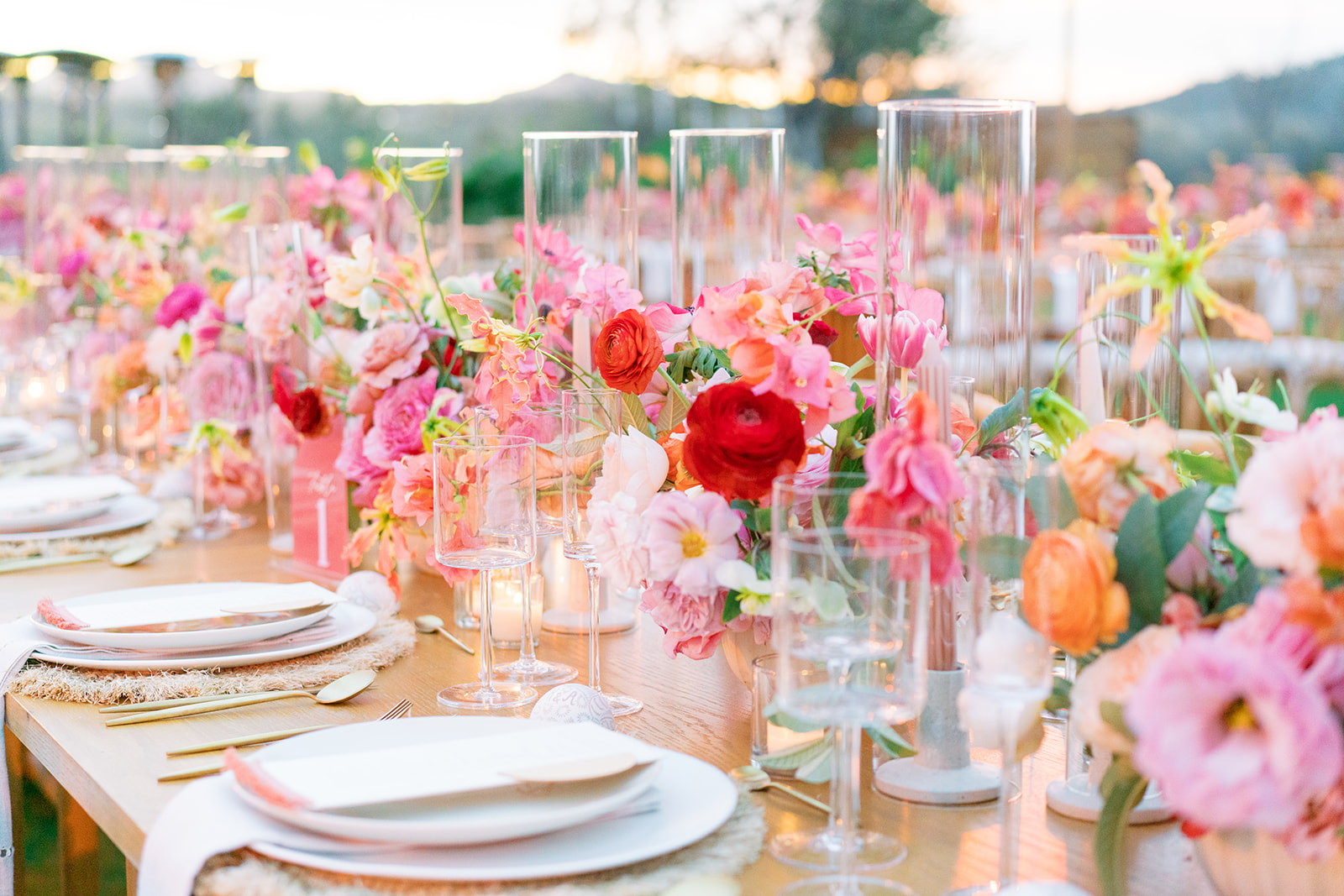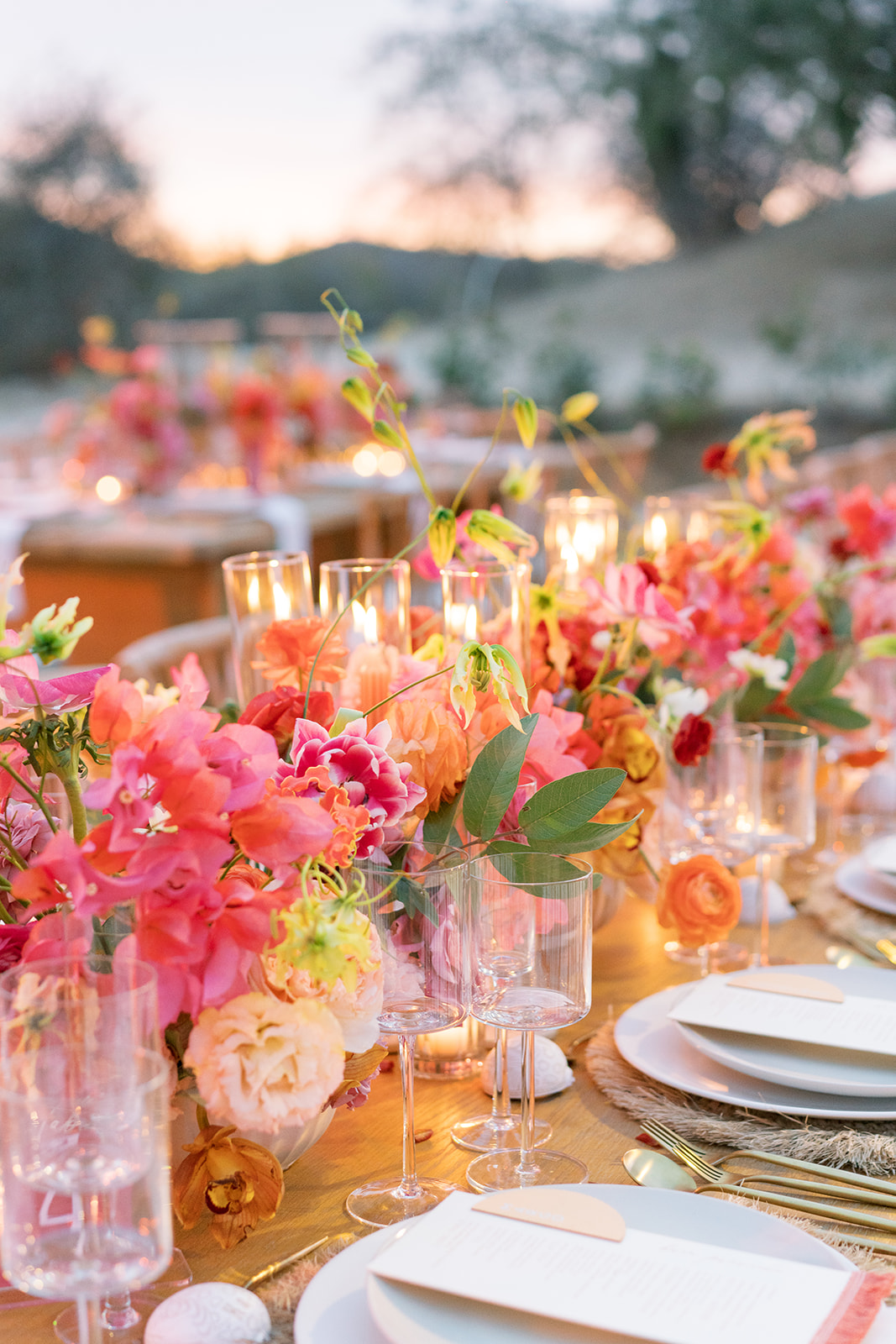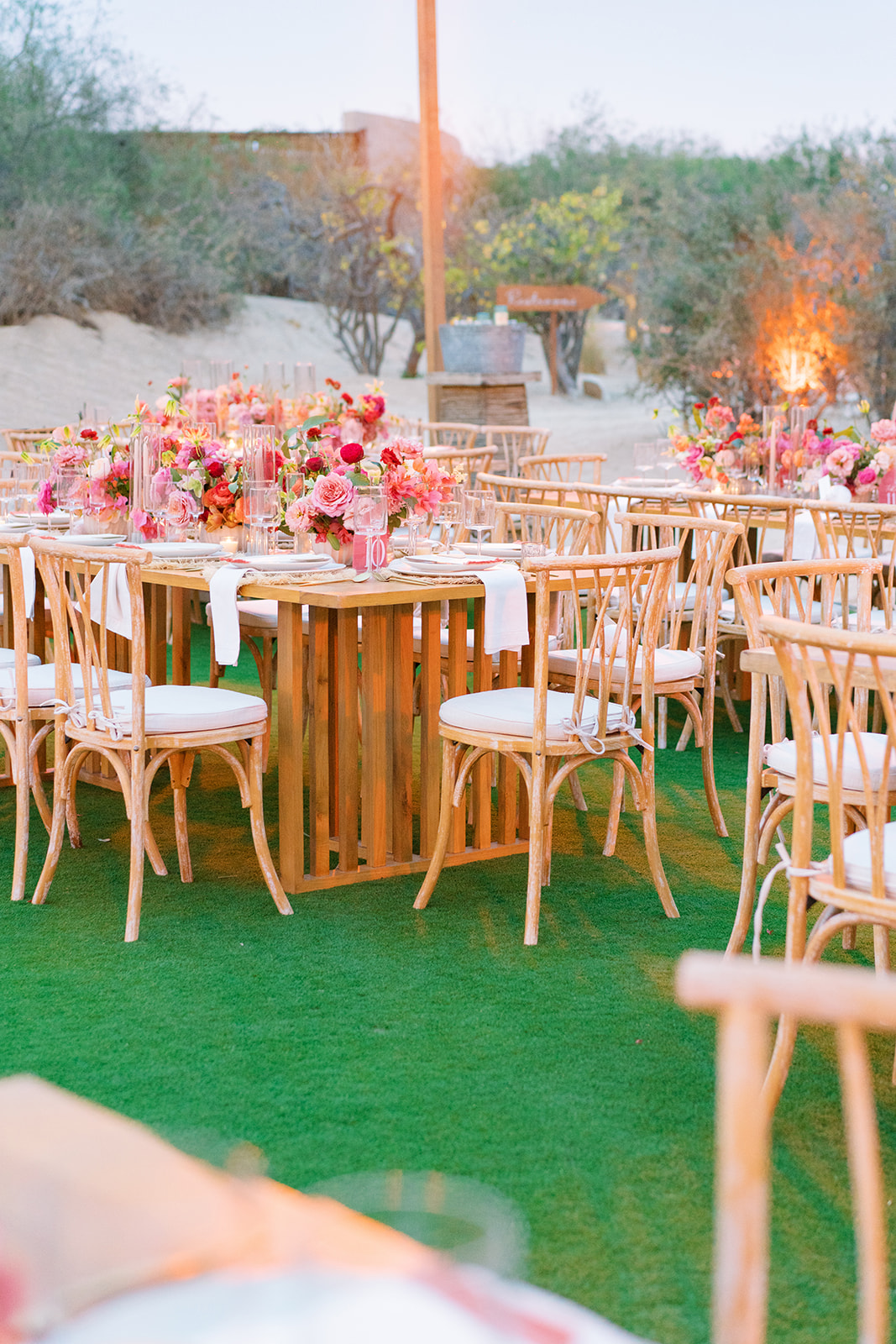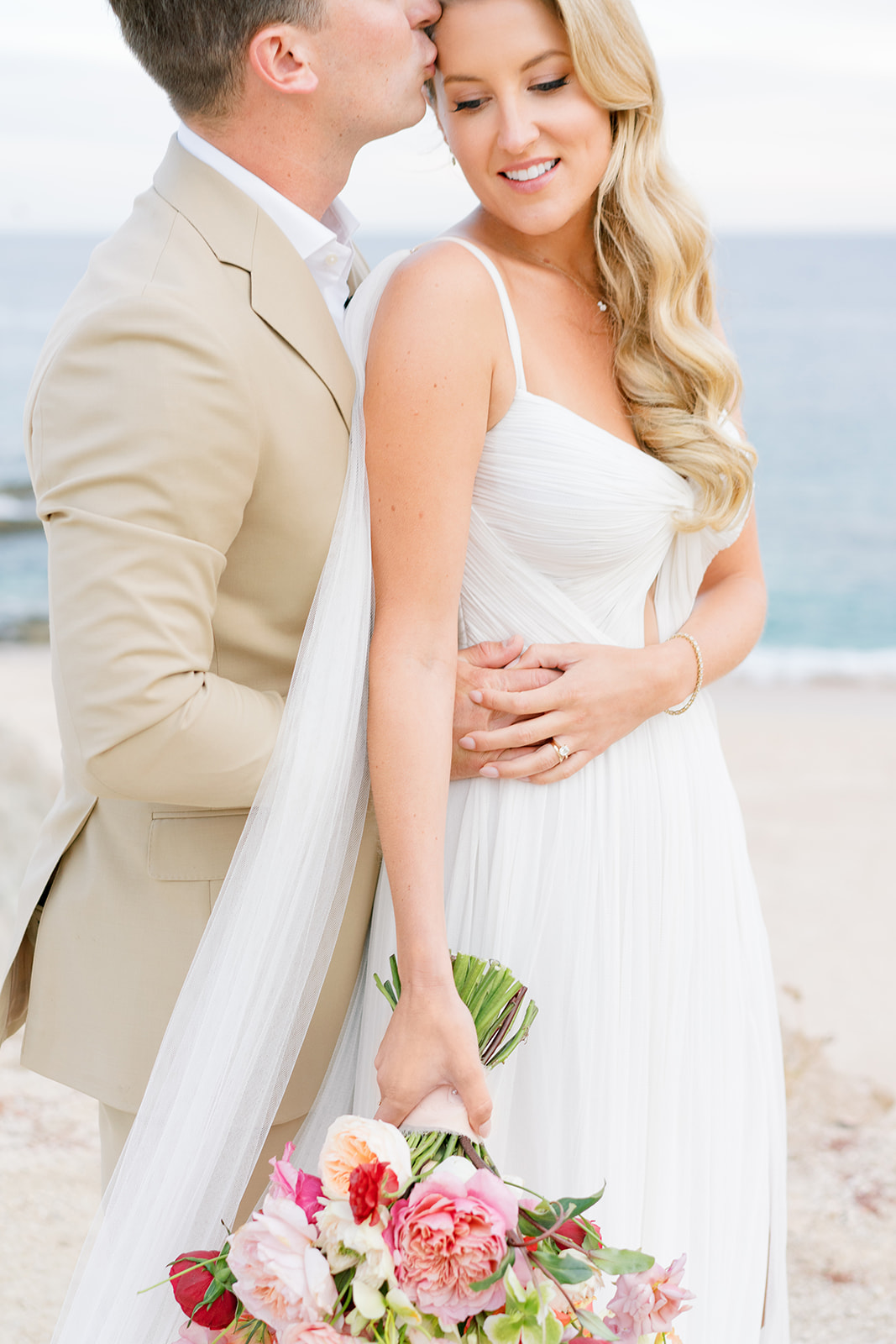 Wedding Planner: Carena Trampe of Amy Abbott Events
venue: CHILENO BAY RESORTS & RESIDENCES
FLORALS: PINACATE
DRESS: DANA HAREL DESIGN
HAIR & MAKE UP: PIEL CANELA
HANDMADE DETAILS: BELLS & WHISTLES CABO