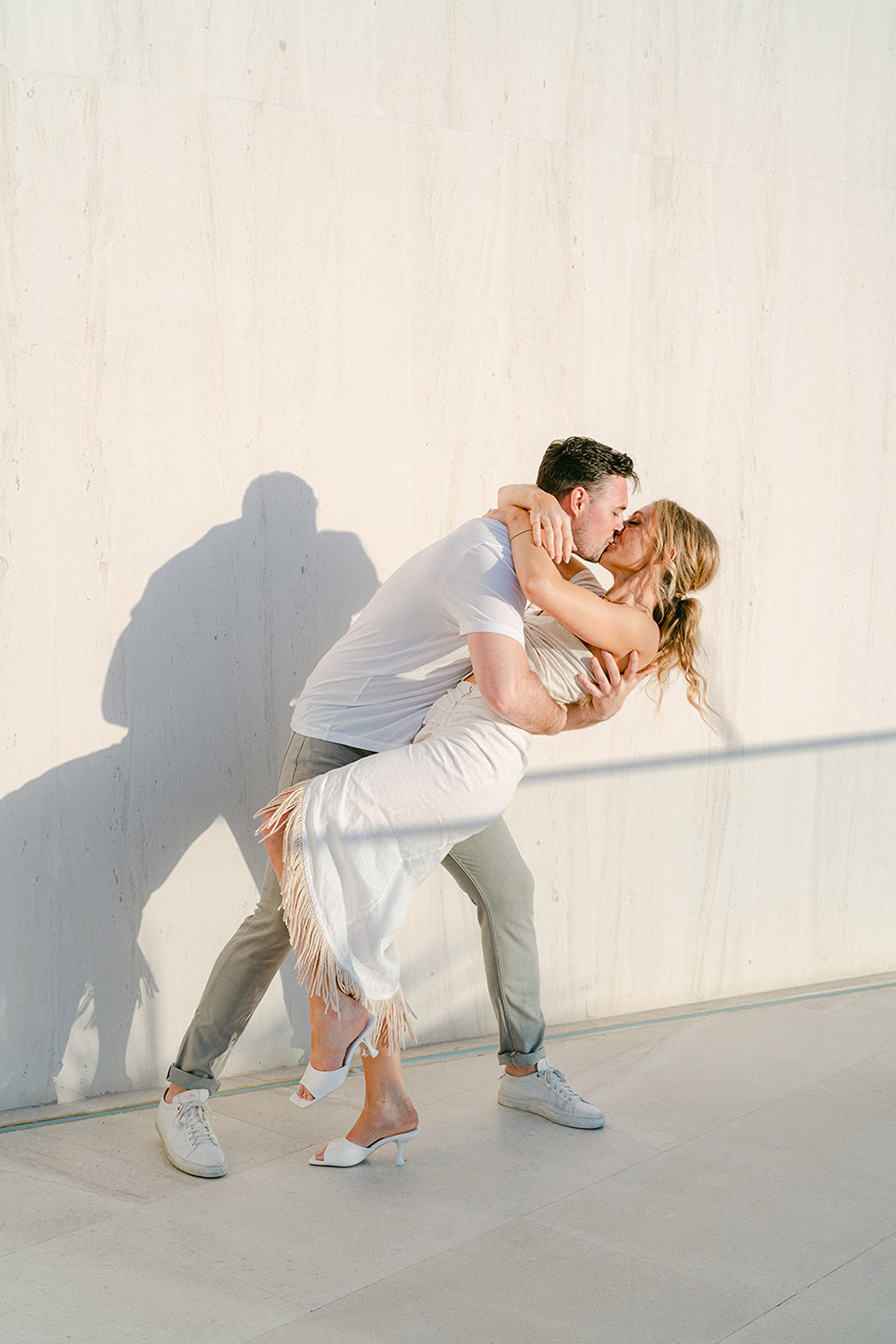 Tips For a PerfecT
Engagement Photoshoot
We are very excited to be part of this moment and we want everything just to be perfect. Cabo is simply a magical place full of light and beautiful landscapes that will make these engagement photos one of the best moments of your life.

We have inspiration everywhere, make your own mood board and save ideas that catch your eye and help us to know what are you hoping for in your shoot!
It's important to have options to achieve better photos and different looks, we recommend to choose neutral tones in your outfit, simple clothes, but at the same time reflect your personality, the important thing is that you feel comfortable and simply beautiful.
Always choose a second look like a white flowy dress, that has a lot of movement that you can play with, this will give us many incredible options that we promise you will love the results.
Remember that you are at the beach and it's always hot so leave your makeup and your hair simple and very natural, always remember less is more.
You can have your makeup on hand and touch it up at different times, change your lipstick color or add a little glitter to your eyes, your choice.
Just be yourself, we want to catch the most real version of you.
Wearing extra pieces in your engagement session is always a good idea, this will give us more options to play with and have different pictures: hats, glasses, even a veil! There are thousands of options, get creative.
Cabo offers you a great variety of beautiful locations, you can enjoy magical sunsets, incredible golden hours and a wonderful blue sea for the backdrop.
Don't be afraid to get wet and enjoy, remember that you'll look back on these engagement photos for a long time, so try not to worry about anything.
Your engagement session is just a unique moment so enjoy every second of it, just have fun with each other let your relationship talk by itself and you will see that this will show in the results.
And remember this is just the beginning so get ready and have fun.