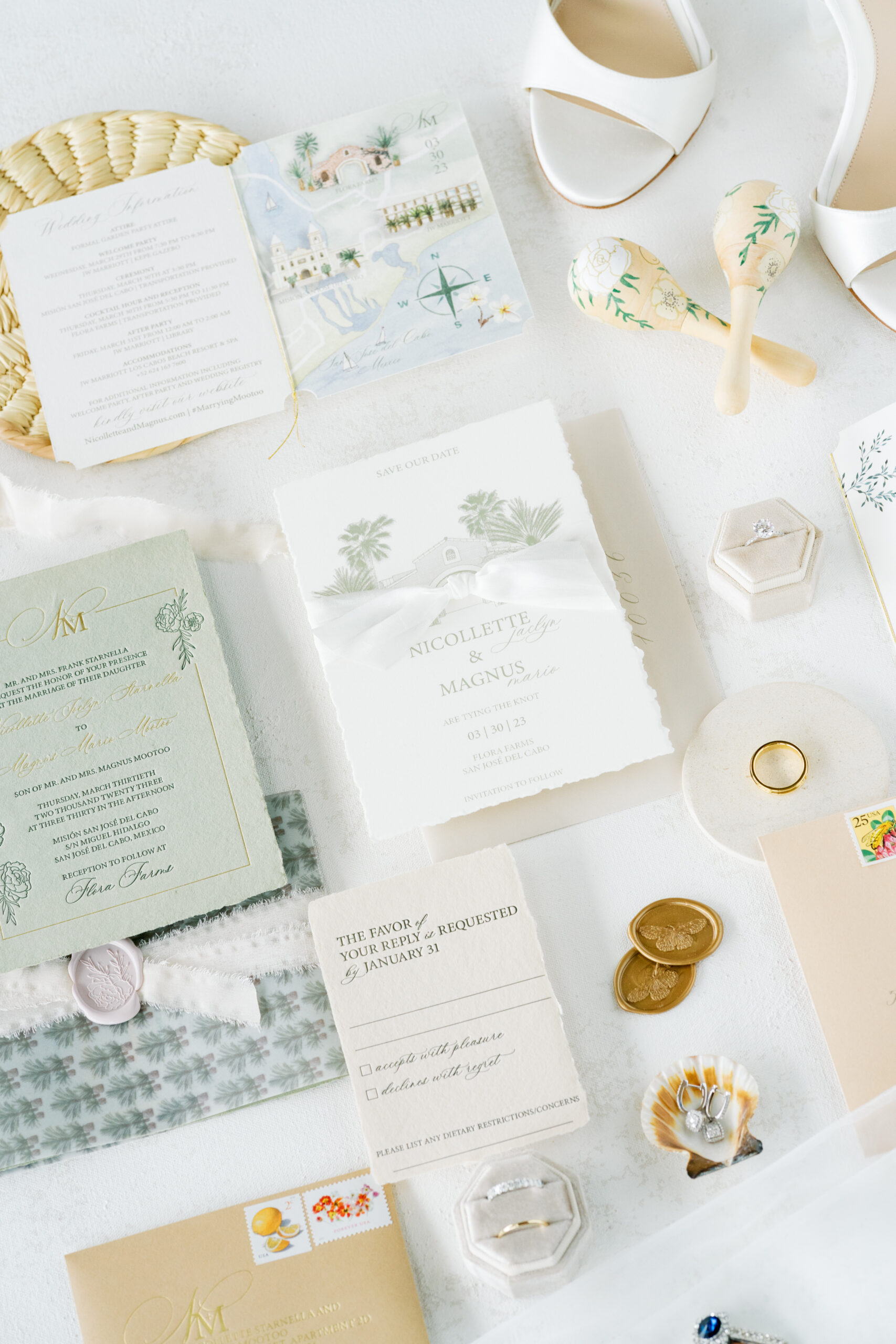 What is a Flat lay and what you should include on it?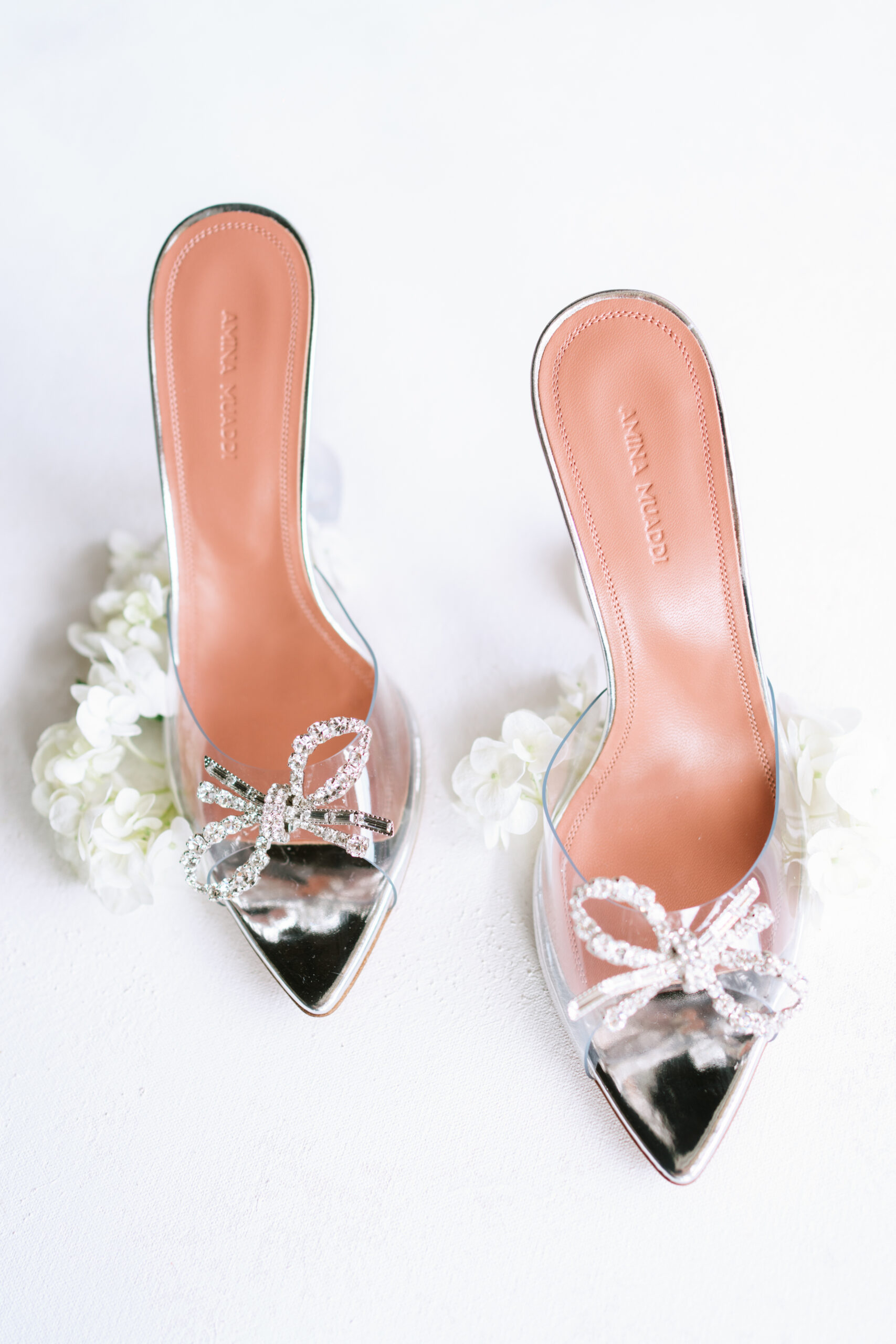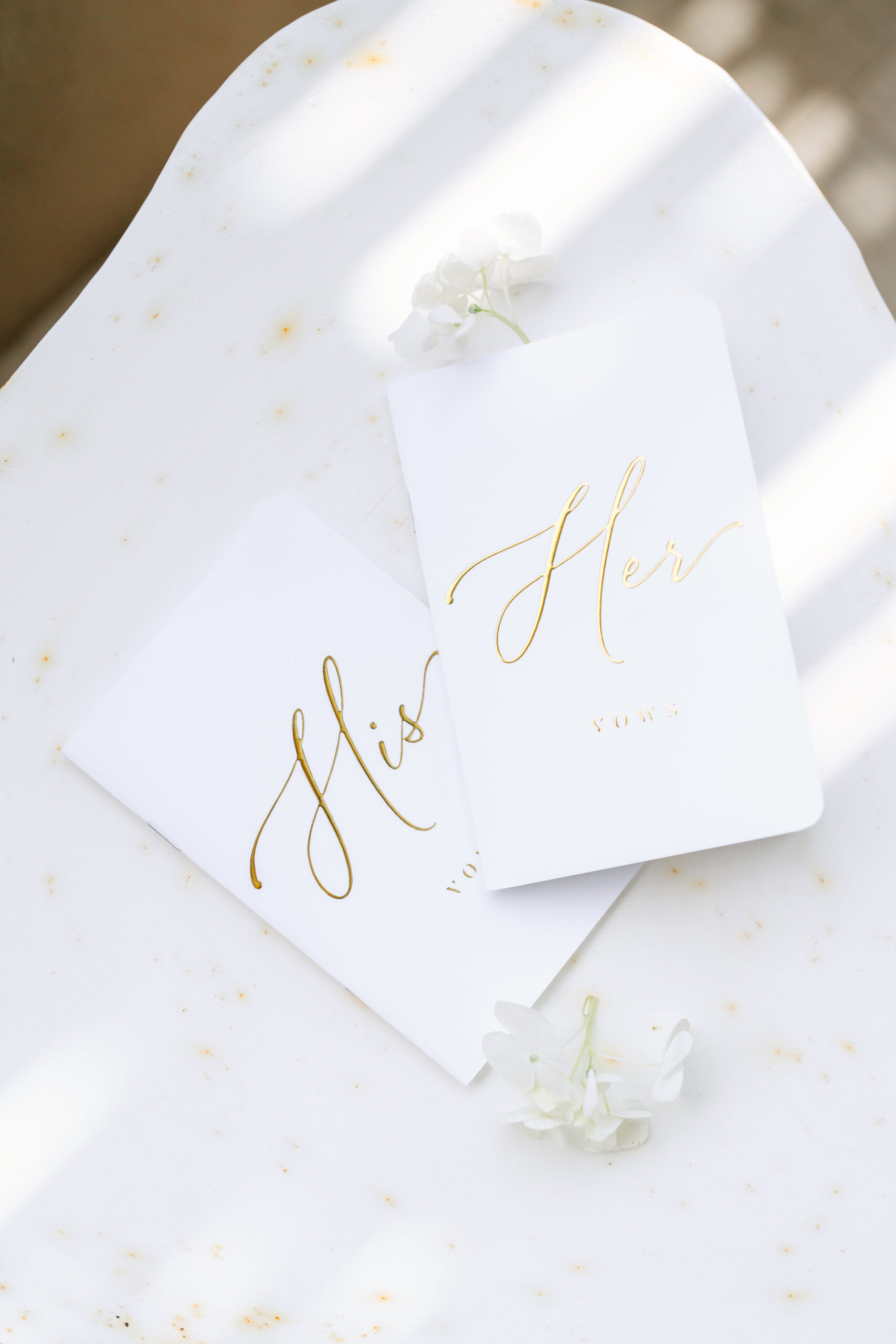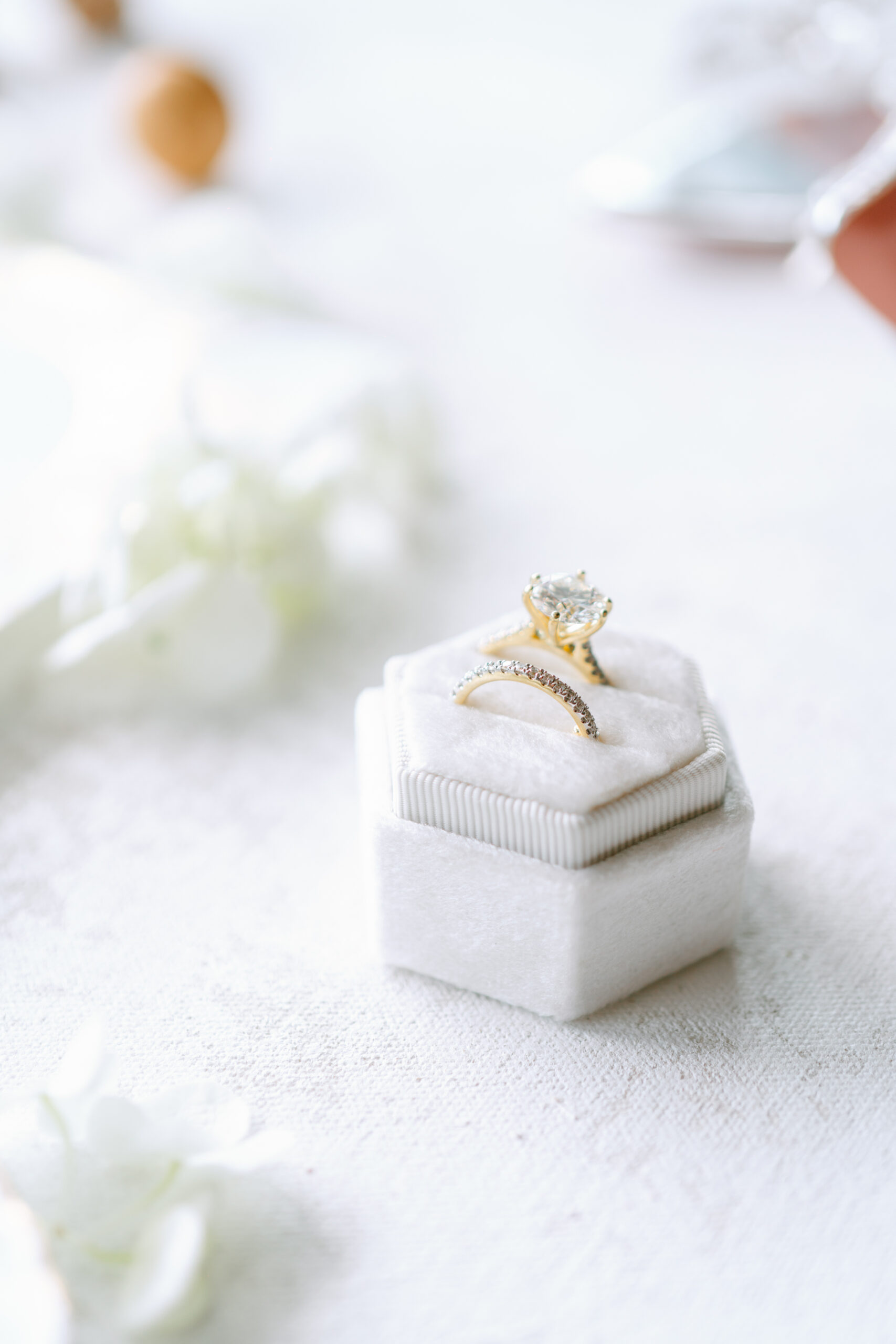 At MC Weddings, we take immense joy in immortalizing the unique and personalized elements of your wedding day. When it comes to creating a wedding flat lay, we will come prepared with our own styling kit, but we will need your personal items to add a unique touch to the arrangement.
To get started, make sure to set aside a full set of your wedding stationery, including important items like save-the-dates, invitations, wedding vows, and any other paper inserts that you plan to use.
Incorporating engagement rings and wedding bands in the flat lay is a popular and beautiful addition that really adds to the overall look and feel of the image. It's a must-have for many couples who want to capture this important symbol of their love in their wedding photos.
Your wedding bouquet can also be used in the flat lay, we can also include loose flowers, boutonnieres, petals, and greenery. If you're not a fan of flowers, you can include items that reflect your wedding location or season, such as fresh citrus slices or holly branches.
Your wedding day accessories, such as earrings, bracelets, cocktail rings, cufflings, shoes, ties, and perfume bottles, can also be added to the flat lay to add a personal touch.
Finally, adding a few carefully selected trinkets that match your wedding theme can make your flat lay stand out. Just be sure not to overdo it - one or two special pieces are enough. Vintage stamps, antique hand mirrors, embroidered handkerchiefs, and family heirlooms are just a few examples of trinkets that can be used.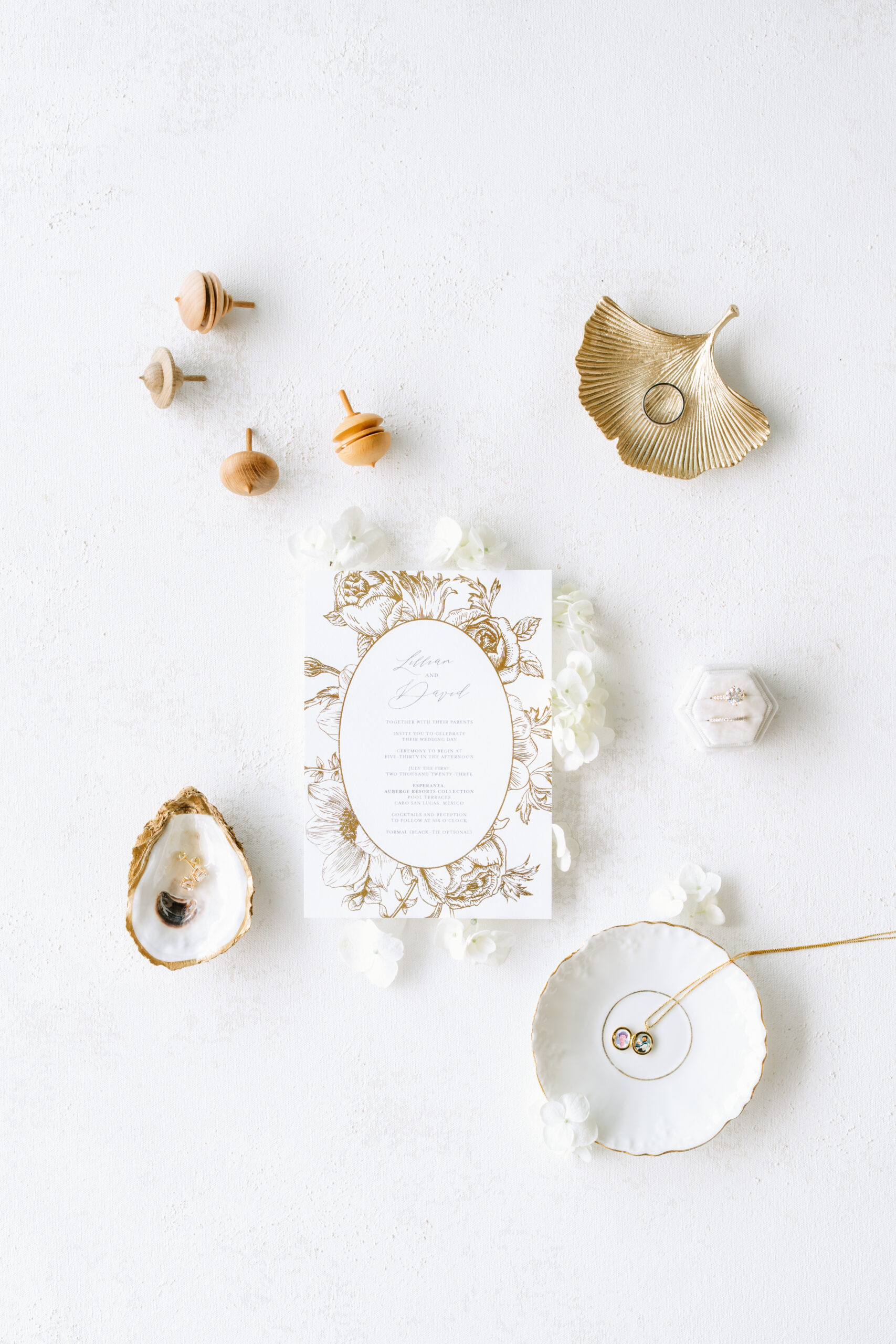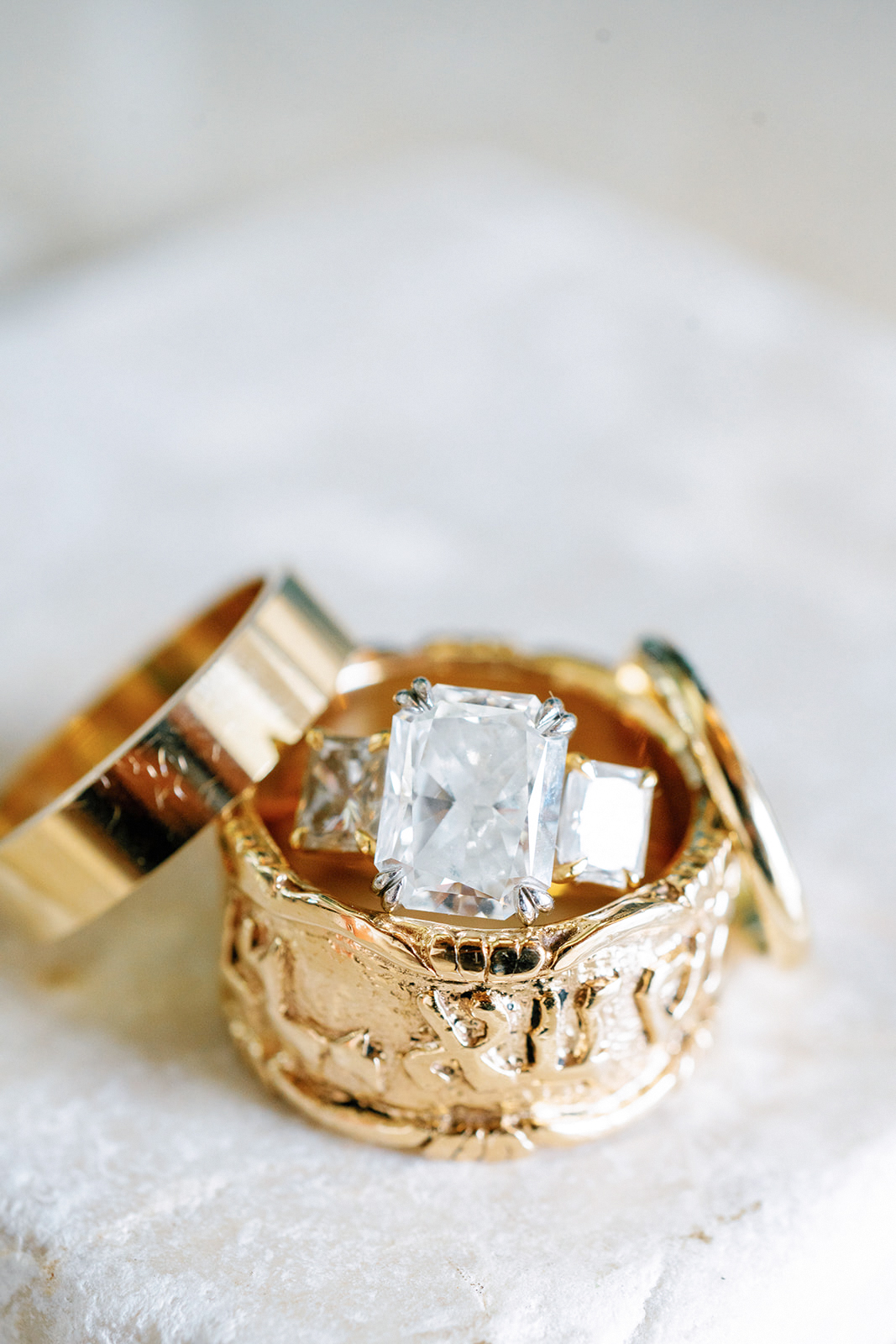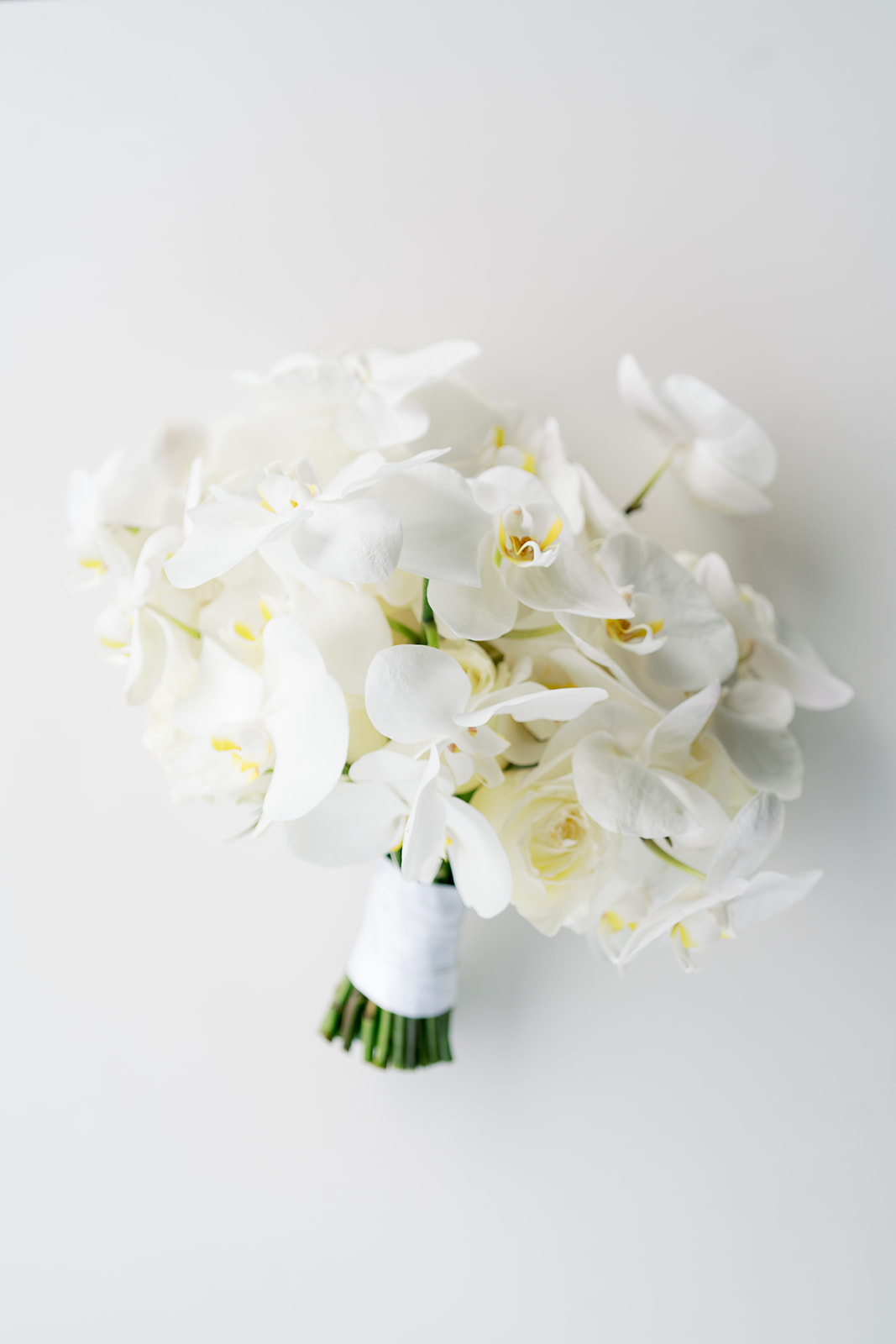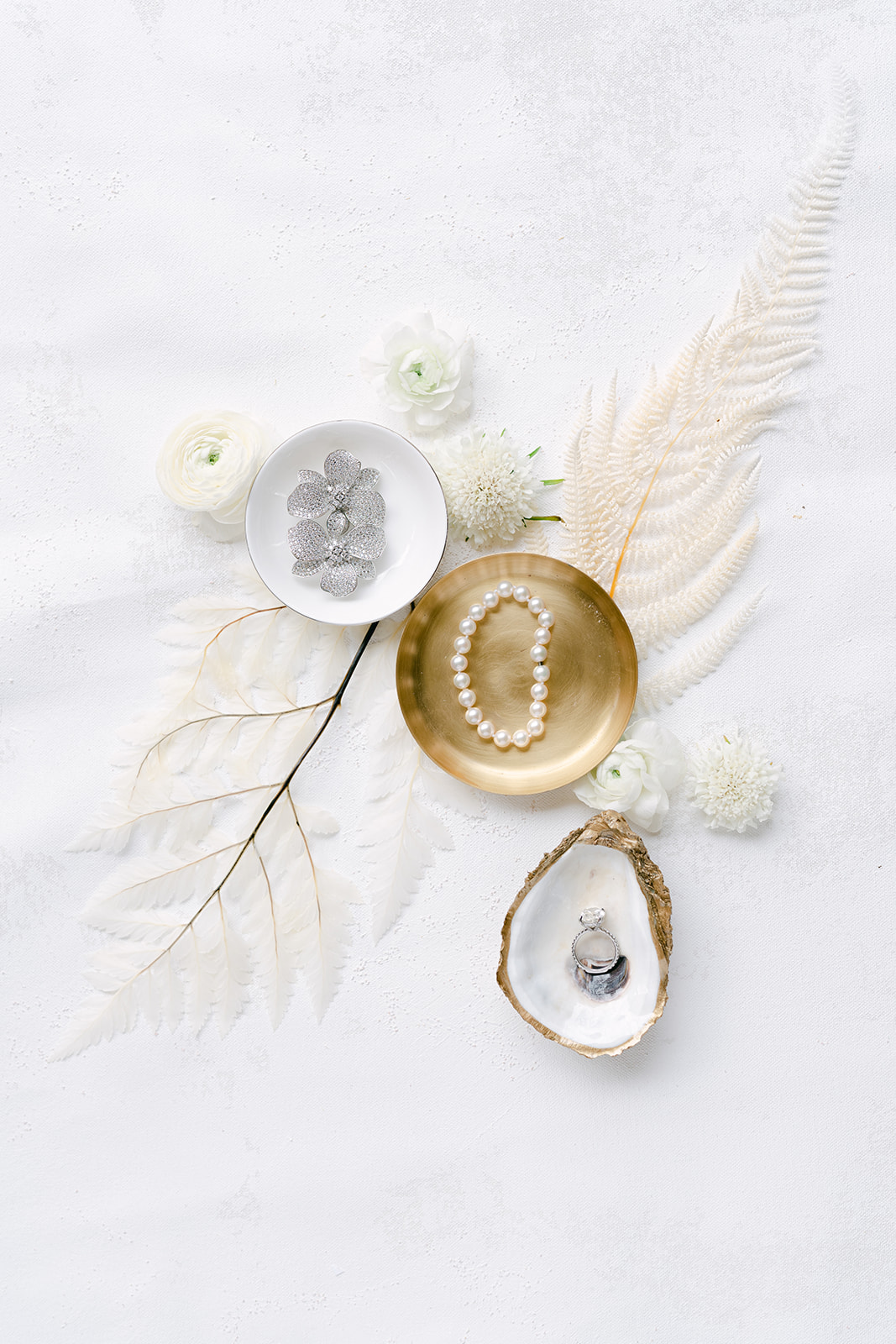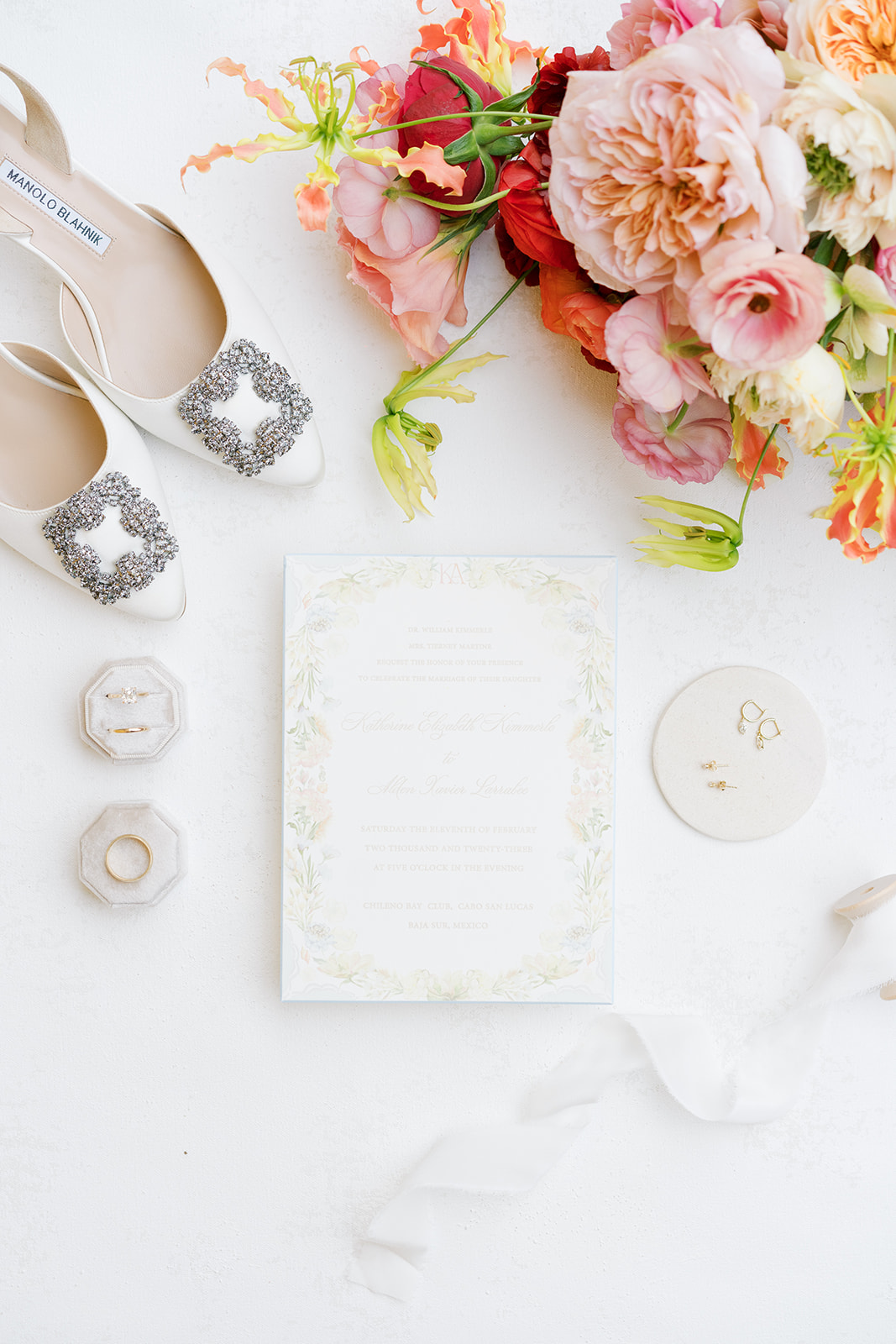 With these tips, your wedding flat lay will be a stunning and memorable addition to your wedding album.
All the touches that make your celebration one-of-a-kind, every detail holds significance.
We understand that these elements reflect your style, personality, and love story, and we consider it an honor to capture them with the utmost care and artistry. Our goal is to provide you with a timeless collection of photographs that not only tell the story of your wedding but also preserve the beauty and significance of every cherished detail for years to come.